Parents of a schoolgirl who died after falling ill at Reading Festival last weekend have described the wait for answers as "unbearable".
Esme Blore from Stevington in Bedfordshire, left the festival two days early and was admitted to hospital on Saturday after reporting she felt unwell. The 17-year-old was discharged from hospital but collapsed at home on Sunday night and was rushed back to hospital in the early hours of Monday morning.
The privately-schooled teenager, whose cause of death is still unknown, died later on Monday. Police are currently investigating whether drugs were involved in her death, the Daily Telegraph reported.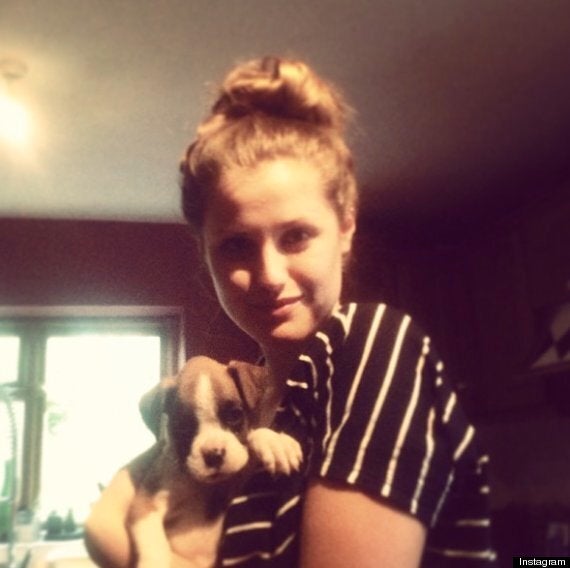 Esme was an animal lover and had several pets
Esme's father, Sebastian Blore-Rimmer, 48, said: "At the moment we are in limbo. We don't really know what to do until we find out how and why she died.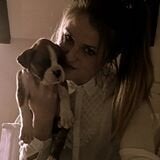 Esme Blore
Her mother Sharon, 44, added: "I could give all the tributes in the world but nothing is going to bring my baby back."
A Facebook page called "In memory of Esme Blore" has been set up for friends and family to pay tributes to the teen, who was a fan of Lana Del Rey and Bastille. Admins of the page, which already has more than 2,000 likes, posted a message on Tuesday saying: "Esme's family have asked that no one feels like a stranger and that you are all welcome to share your memories."
A tribute page has been set up in honour of the schoolgirl (pictured right)
Esme, who was a former pupil at the private Bedford High School for Girls, had attended the festival with friends, something which she had been looking forward to for weeks. Posting on her Twitter page mere days before her death, she wrote:
A police spokesman said: "Thames Valley Police was made aware of the death of a 17-year-old girl from Bedfordshire in hospital on Monday night.
"There has been some speculation about the cause of her death and whether it is linked to her attendance at Reading Festival at the weekend, and officers are liaising with Northants Police to establish the timeline of events.
"As the investigation into the cause of her death is on-going, we are unable to comment further at this time.
"Any death of a young person is tragic and all our sympathies are with her family and friends at this extremely difficult time."
A statement released by the festival organisers read: "We have been informed of the very sad death on Sunday at a hospital in Northamptonshire of a young woman who attended The Reading Festival over the weekend.
"It is our understanding that she had attended a hospital in Reading on Saturday and was discharged and further attended a hospital in Northampton on Sunday where we understand she died. The cause of death is not known at this time and our thoughts and sympathies are very much with her family and friends."