An adorable dugong surrounded by curious snorkellers, a crocodile battling with a green turtle and rain-soaked bedraggled lions in the Serengeti – these are just some of the stunning images released from this year's Wildlife Photographer of the Year.
As the prestigious competition comes to a close – having attracted almost 43,000 entries from 96 countries – 100 of the best pictures are set to go display at the Natural History Museum in London.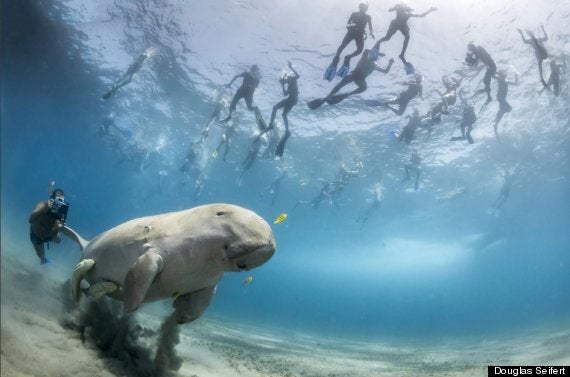 This stunning image of a dugong feeding in the bay of Marsa Alam, Egypt was commended by judges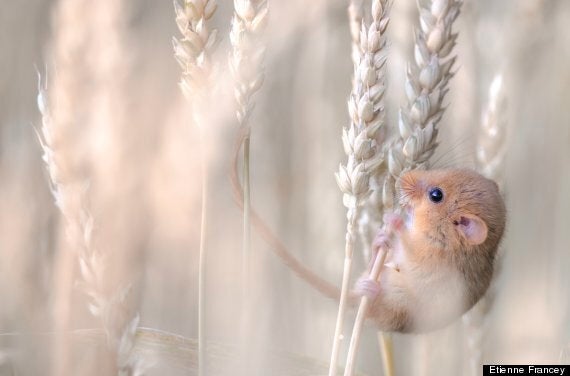 This tiny harvest mouse nibbling grain was also praised by judges
Entries are submitted in a variety of categories each year, with three categories aimed at photographers aged under 18.
Thousands of pictures are then judged by industry experts and the overall winner is announced at a ceremony at the Kensington museum in October.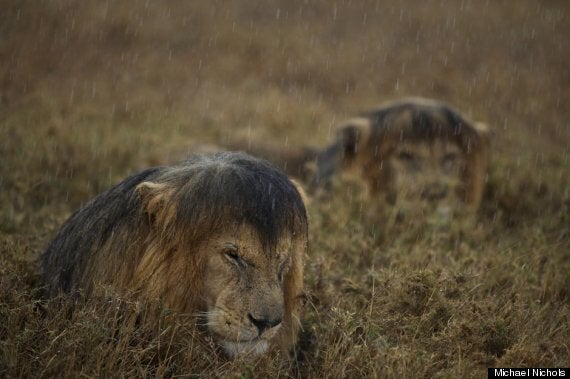 These rain-soaked lions are among the incredible entries to the competition