There's only one thing HuffPost UK Lifestyle love more than avocados, and that's big fat avocados.
So imagine our delight when we came across the avozilla, the largest avocado in the world.
Five times the size of your bog-standard avocado (imagine all the guacamole, mmm) the heavyweights tip the scales at 3lb and measure seven-and-a-half inches long, on average.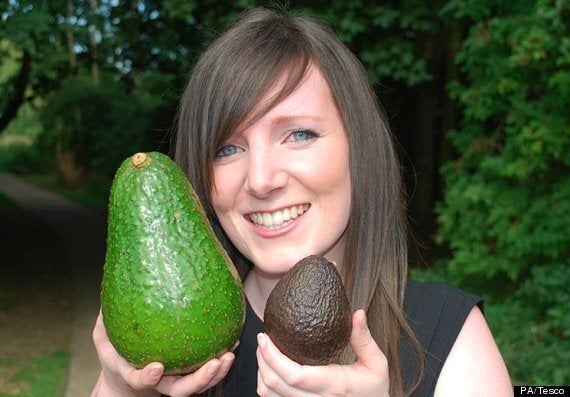 They've traveled all the way from South Africa to a Tesco near you. Priced at a mere £3, they go on sale tomorrow.
We caught up with the Avozilla family over Twitter and are glad to report they are doing well, if a little jet-lagged.
We're so happy we could cry...