The star raised some serious eyebrows when she paraded around on stage half-naked, sticking her tongue out, twerking and gyrating against Robin Thicke as they sang his 'Blurred Lines'.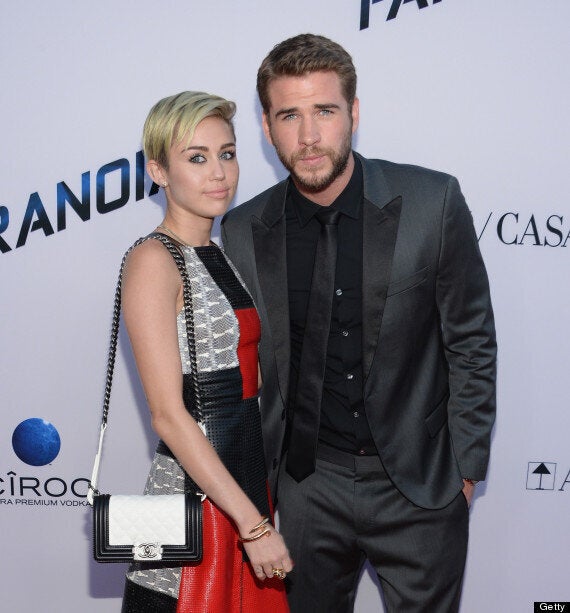 Miley Cyrus and Liam Hemsworth
Now, Liam is also reported to be distancing himself from Miley, fearing her behaviour could impact on his film career.
A source told The Mirror: "Liam really does care about Miley, but her racy new look and sort of ghetto attitude isn't exactly what he signed up for.
"He doesn't really see anything sexy about what she did on stage."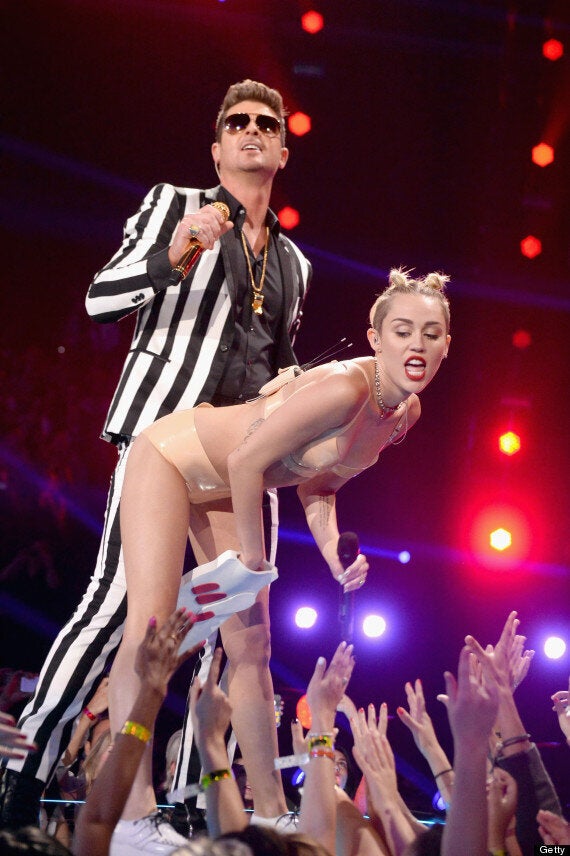 Miley on stage with Robin Thicke at the VMAs
The former 'Hannah Montana' star's new image also came in for criticism in her video for single 'We Can't Stop'.
Prior to her VMA performance, she addressed the accusations, telling We Love Pop that she isn't the same person she was when she first found fame.
She said: "I'm a totally different person to who I was when I was 16 or 18... I wanted to let people see that side of me, just not the glammed up beauty shot girl as that's just not me.
"Haters are gonna hate, but the haters are also gonna click on your YouTube video to watch it so I really don't care.
"You can help me break records, even if you were just watching to hate on me. I break records, so I won!"
Asked if she had 'killed' Hannah Montana, she joked: "No, I can't say that! I still get her cheques!"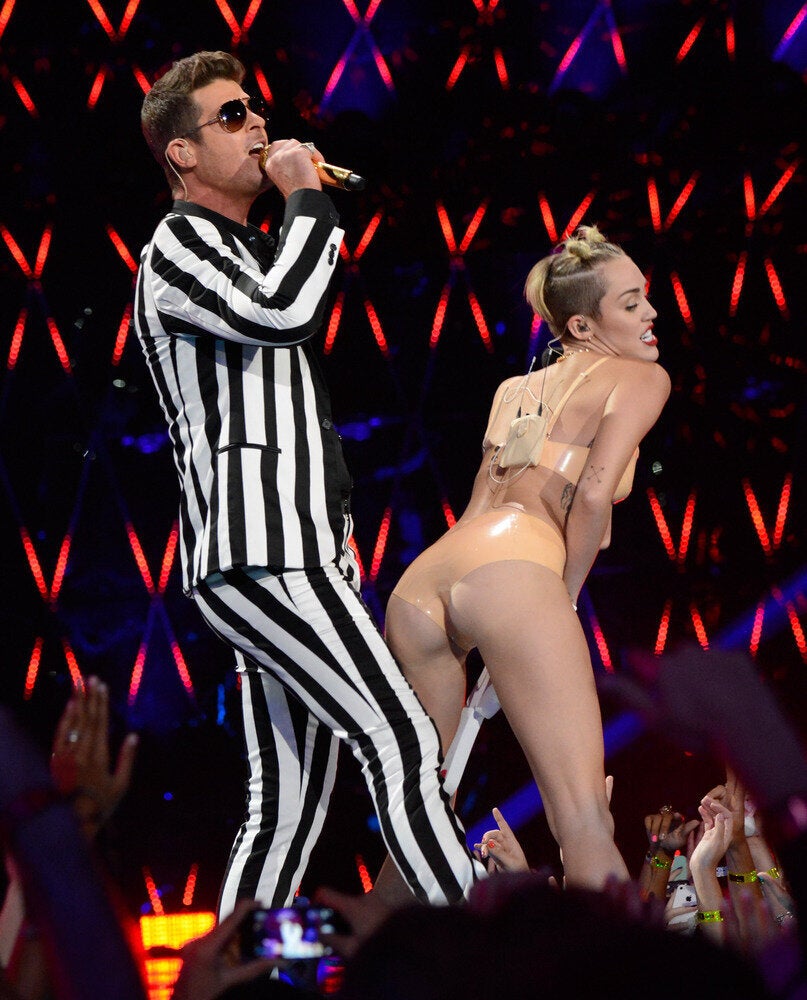 Miley Cyrus Twerking
Popular in the Community