A cult leader suspected of cannibalism and sacrificial blood rituals has been hacked to death, police in Papua New Guinea say.
Convicted rapist Steven Tari, who was known as "Black Jesus", had been on the run since a mass jail break-out earlier this year, the PNG Post Courier reports.
Madang provincial police commander Sylvester Kalaut confirmed his death and urged other escapees still on the run to surrender to avoid the same fate.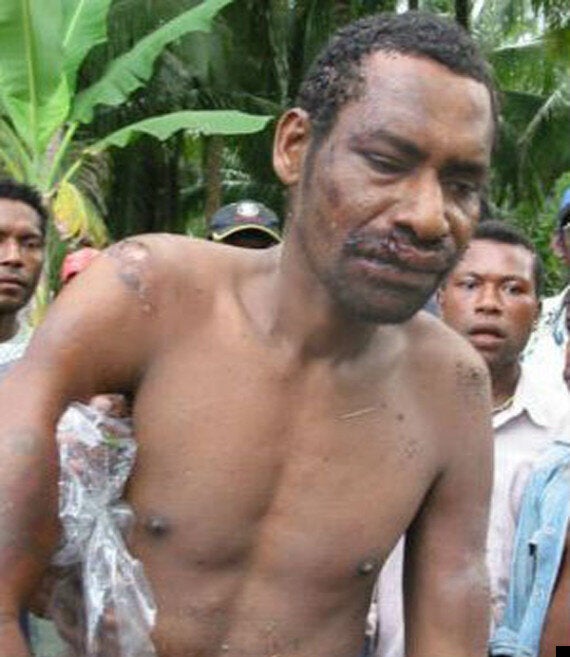 Tari had been serving a prison term after being convicted of raping young girls and women who belonged to his Christian-based sect in 2010.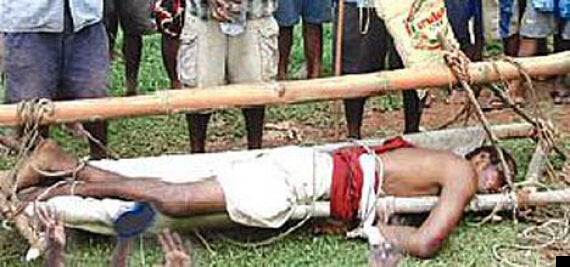 Tari (pictured in 2007) was beaten and captured by villagers who later handed him to the police
Kalaut told PNG daily The National that Tari and a disciple were in the process of attacking a young woman, when a group of angry villagers from Gal surrounded the pair and hacked them to death.
Tari is believed to have been involved in the murder of a young girl close to the village just a week ago.
"Those who live by the sword, die by the sword," district administrator Lawrence Pitor told the newspaper.
He added: "(Tari) brought his own demise by the evil he dwelled in."
Violent crime and allegations of witchcraft are rife in Papua New Guinea, where the government earlier this year voted to revive the death penalty.
Related