The United States and its allies should wait for firm evidence on the use of chemical weapons in Syria before they launch any action against the Assad regime, one of the world's leading experts on chemical weapons has warned.
Jean Pascal Zanders, who until May 2013 was a senior research fellow at the European Union Institute for Security Studies (EUISS), told the Huffington Post UK that Syrian civilians were "asphyxiated" in Ghouta, east of Damascus, on 21 August, but "we don't know what the agent is. Everyone is saying sarin. There is something clearly to do with a neurotoxicant [such as sarin] but not everything is pointing in that direction."
A neurotoxicant is any toxic compound that can cause damage to the central nervous system. The charity Medecins Sans Frontieres (MSF) has said that hospitals it supports in Syria treated about 3600 patients with "neurotoxic symptoms", in the wake of the attack in Ghouta, of whom 355 died.
On Thursday, the UK's Joint Intelligence Committee (JIC) stated that there was "little serious dispute that chemical attacks causing mass casualties.. took place" and that "extensive video footage attributed to the attack.. is consistent with the use of a nerve agent, such as sarin". UN weapons inspectors in Damascus collect samples for testing
Zanders, however, is much more sceptical and urges caution until the UN weapons inspectors on the ground in Damascus report back to the Security Council. "I do not doubt [the Ghouta incident] was a major event," he said, before adding: "If you look at all the [YouTube] images, you do not know where they were taken, you do not know when they were taken or even by whom they were taken. Or, whether they [are from] the same incident or from different incidents."
He continued: "It doesn't tell me who would be responsible for it. It doesn't tell me where the films were taken. It just tells me that something has happened, somewhere, at some point."
Zanders, who has also served as the project leader of the Chemical and Biological Warfare Project at the Stockholm International Peace Research Institute (SIPRI) and director of the Geneva-based BioWeapons Prevention Project (BWPP), explained: "Neurotoxicants belong to a largely family of organophosphate compounds that range from inspect sprays in the shops up to the other extreme, which includes sarin and VX nerve agents. In between, there are quite a large number of neurotoxicants which are produced industrially for rodent control and a variety of other things. From that perspective, if one looks at the symptoms [shown in the YouTube videos], they are not very strong in terms of exposure [and] if you watch the clips closely, you will see [parts] where people clearly show signs of aspyhxiation but show no signs of exposure to neurotoxicants."
In its letter to Prime Minister David Cameron, the JIC said it had "concluded that there are no plausible alternative scenarios to regime responsibility" for the alleged chemical weapons attack.
Yet correctly identifying the type of gas used in Ghouta matters, explained Zanders, in terms of assigning responsibility for the attack. "If say, for example, a neurotoxicant was taken from a factory and used at [Ghouta], then the number of actors who might be responsible for that then increases."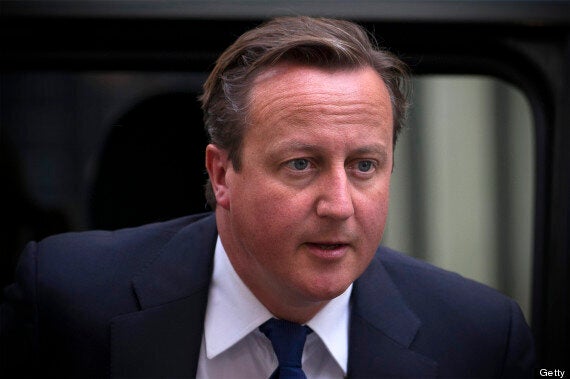 David Cameron has had to rule out military action after losing an emergency vote in parliament
The France-based analyst urged the international community and, in particular, the US, UK and French governments, to "wait for the conclusions from the investigative team of the United Nations [inside Syria]... which are due this weekend, Monday at the latest. And also [wait for] the samples people bring back from Syria, which will be sent to specially-certified laboratories [for testing]."
He continued: "Until that moment.. I can't make a judgement.. I have to keep an open mind."
Zanders also said he was "wary of how a number of simple statements can be turned into facts in a very short space of time. And very often there is no room to leave a shred of doubt. A number of people want.. political consequences to the findings, such as the conducting military strikes. One has to be extremely careful."
The analyst described the House of Commons vote on Syria on Thursday night - in which David Cameron's coalition government was defeated by 13 votes and forced to rule out military action by the UK - as a "major strategic error", and criticised Cameron for holding such a vote "literally hours before the [UN] inspectors complete their mission".
Zanders told HuffPost UK that he believed the negative consequences of a US-led air attack on Syria "would be immense" and a "setback" both for negotiations over Iran's nuclear programme and wider efforts to build a Middle East zone "free of nonconventional weapons". Military action should be a "last resort", he said, not a "first resort".
Related