A star was born on 'The X Factor' on Sunday night, as 16-year-old Tamera Foster performed Whitney Houston's 'I Have Nothing'.
The judges looked worried as she announced her song choice - everyone knows it's a big song to attempt, especially for someone who has previously only performed to an audience of 40 people. And the audition was by no means perfect...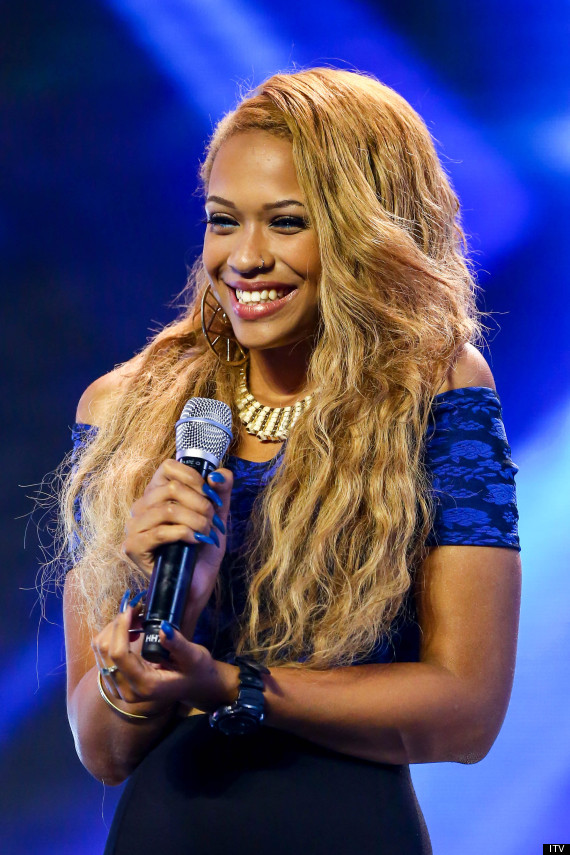 Tamera wowed the judges with her second audition
As the beautiful teenager forgot her words within the first few seconds of performing, judges - and probably viewers too - mouthed the famous lyrics in encouragement with baited breath.
Tamera walked off stage in an attempt to remember them and when she came back they still weren't right, but her potential as a world class singer was on show and that's what wowed the judges.
"That was by no means perfect but the potential was beyond belief," remarked Gary Barlow.
And Louis Walsh - who noted how he helped discover Leona Lewis and Alexandra Burke - gushed: "I don't think I've ever seen someone with this much talent."
Tamera was seen auditioning for the show as part of duo SilverRock on Saturday night, but the judges split them up and her partner didn't make it through.
Do you think she's got what it takes to go "all the way" as Louis would say?
LIKE US ON FACEBOOK | FOLLOW US ON TWITTER
MORE 'X FACTOR'