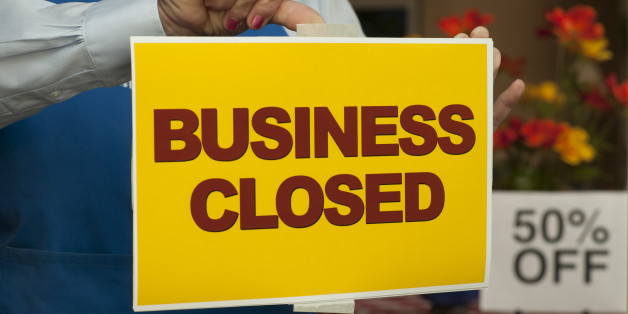 Getty
Thousands of independent shops are in danger of closing in the next few years, while a review led by TV star Mary Portas to revive the high street served as "little more than a PR stunt", according to retail chief Bill Grimsey
Grimsey, ex-boss of DIY chain Wilkes and the Iceland supermarket chain, derided Portas' "nostalgic" retail review rescue as "simply foolish".
Grimsey, who is set to present his own report into the British high street, warned in a column for the Sunday Telegraph that 20,500 independent shops could go bust by 2016,
Portas, who is dubbed the "Queen of Shops" on her TV show, was asked by prime minister David Cameron to suggest ways to revive Britain's high street. Portas is set to appear before MPs on Monday afternoon to defend her suggestions, which included "encouraging more bingo nights on our High Streets".
She previously said that the government needed "clear policies" and more "joined-up thinking" to save British high streets.
Since Portas' report was published, eight High Street giants, including Comet, HMV and Blockbuster, have all collapsed.
In Grimsey's report, which is set to be published on Wednesday, the retail expert writes: "It was clear to me that Portas failed to highlight to the Government the dramatic structural changes impacting the retail industry through the convergence of changing consumer behaviour driven by technology and brought about by the prevailing economic conditions."
"When I set out to offer an alternative review of the high street, I knew our team had to start from a position that wasn't clouded by sentiment...nostalgic dreams of a high street rebirth based on old-style bricks and mortar retailing are simply foolish."
Grimsey's ideas include launching a smartphone application that lets users see parking spaces and which stores have offers before going to shop. The retail chief also warns to reform business rates and make parking more accessible.
He said: 'We can't rely on retailing to be the saviour of town centres any more. We need a more holistic solution. Our review is nothing to do with the magic notion of saving Britain's high streets.'