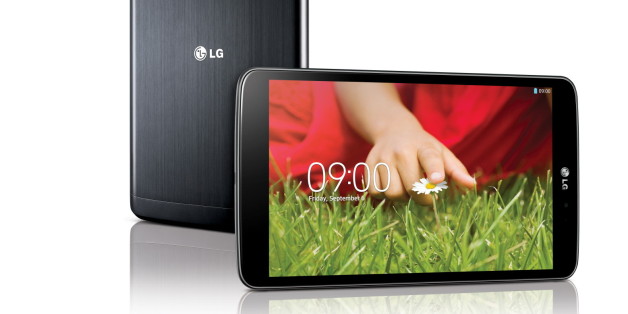 LG
LG will attempt to take on the iPad - and Samsung's vast range of Galaxy Tab devices - when it unveils the 8.3-inch 'G Pad' tablet later this week.
The device will be showcased at the IFA tech show in Berlin, but LG has sent us a few details to whet our appetite.
The G Pad will have an 8.3-inch 1920 x 1200 screen, a massive 4600mAh battery, and be configured to show incoming calls and texts from a paired smartphone with its new 'QPair' feature.
The tablet, which comes in black or white, will also boast:
Quad-core Snapdragon 600 processor and 1.7GHx quad-core CPU
16GB of on-baoard memory
2GB of RAM
5 megapixel rear cemra, 1.3 megapixel front camera
Android 4.2.2
LG said that the device will hit Europe in the fourth quarter of 2013, but has not revealed details of price or which networks will carry it.
"Complementing our G Series smartphones, the introduction of the LG G Pad 8.3 further strengthens LG's premium lineup consisting of our most cutting-edge devices," said Dr. Jong-seok Park, president and CEO of the LG Electronics Mobile Communications Company.