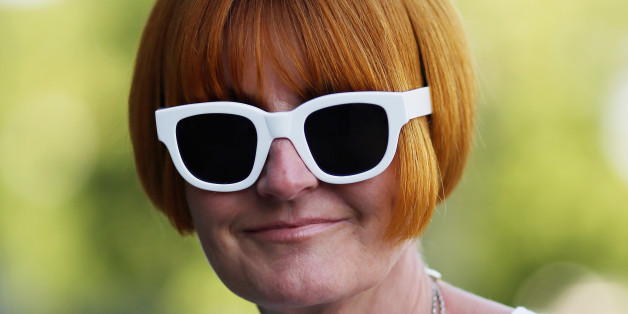 Getty
TV retail expert Mary Portas was the 'wrong' choice to lead a government review into reviving British high streets, according to retail guru Bill Grimsey.
Grimsey, ex-boss of DIY chain Wilkes and the supermarket chain Iceland, accused Portas of using her government work for 'maximum' publicity.
The retail expert, who is launching his own report into Britain's high street on Wednesday. told the Huffington Post UK that Portas ended up offering 'foggy' and detail-light recommendations.
"Some of them are, at best, quite foggy, saying things like town centre teams should make sure High Streets are safe, I just think you need to look at the detail behind these recommendations," he said.
Asked if Portas was the wrong person to lead the review, Grimsey said: "Am I saying she is? Yes I am. She's a PR celebrity who has approached this, in my opinion, for maximum impact. I'm a retailer of 45 years experience. The people on my team are all professionals."
"I believe the government commissioned Mary Portas to do a review because she was a celebrity, they were looking for headlines two years ago, they got them and she wrote a review and if you read it, it's all about Mary."
Portas, who is dubbed the "Queen of Shops" on her TV show, was asked by prime minister David Cameron in 2011 to suggest ways to revive Britain's high streets.
Portas later ended up hitting out at the government's lack of commitment for her Portas Pilot funding scheme for local high streets, calling on the coalition to adopt 'clear policies' and more 'joined-up thinking'.
However, Grimsey accused Portas of trying to dodge the blame for the failure to carry through her report's recommendations for supporting British retail.
"I think the responsibility has to fall at Mary's door. If you're going to take on the big job that she was given, you should own the outcome and you shouldn't blame everyone else. You cannot allow these things to go unstructured and unmanaged and I've been to some of these Portas towns and whereas there are one or two who are quite successful but the majority are not."
Speaking to MPs on Monday afternoon, Portas ducked questions about the success of her Portas Pilot scheme saying: "I don't work for Portas Pilots..it's not my scheme, they are a Government initiative."
In response to Grimsey's criticism, Portas quipped: "I must have done something to Bill Grimsey in a former life...it must be that I didn't speak to him about my review."