SEE ALSO: Off-Course Dolphin Delivered Back To The Sea In RNLI Lifeboat (PICTURES)
The famously exotic Essex wilderness has yielded yet another curiosity – a 5ft long shark.
The bloodthirsty beast was spotted swimming in the River Stour at the village of Cattawade.
Jody Gibbons managed to capture video footage of the fish in its unlikely setting, during a riverside walk with his father on Sunday.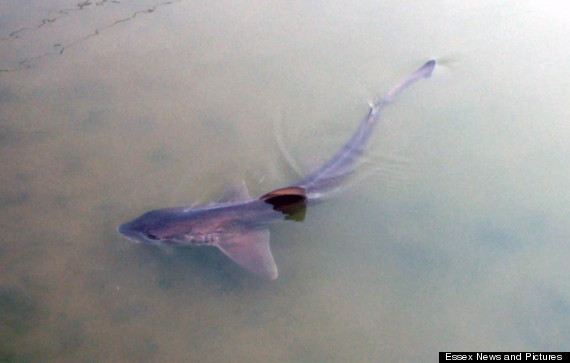 The shark is likely to be a Smooth Hound Shark, experts say
The 27-year-old said: "As we walked past and saw a big fin sticking up out of the water and thought 'that must be a big fish'.
"That thought quickly became 'that's a massive fish' and then I realised it was a shark. I really could not believe what I was seeing.
"It was an amazing sight to see and I knew I had to film it, otherwise my friends would not have believed a word I was saying.
"The fin was sticking out of the water - it was like a scene from Jaws.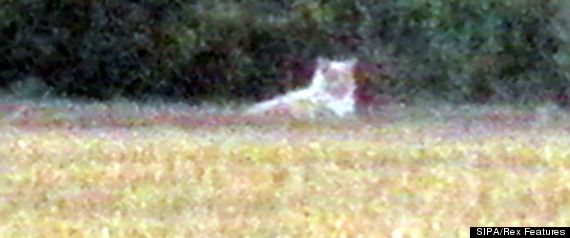 Fearsome: A lion was reported to be roaming the plains of Essex last year
Experts say the point of the river where the shark was spotted is salt water, meaning the sighting is credible.
It is most likely to be a Smooth Hound Shark, which are most commonly found in coastal waters, though they are not known for swimming further up rivers.
David Warner, commodore from the nearby Stour Sailing Club, said: "We have had sharks in the lowest point of the river before but not up where it was seen."
According to the Shark Trust there are 35 species of shark that can be found around the coastal waters of Britain.
The shark sighting comes after a "lion" was reportedly spotted prowling the plains of Essex last year.
Sadly the king of the jungle was never found, and police were forced to call time on the search after conceding the lion was probably a large domestic cat.