What would Lord Sugar say? After coming second in BBC One series 'The Apprentice' on her business merits, Luisa Zissman has now taken to promoting herself via a lads' mag.
We sure hope she's not trying to inspire the next generation of businesswomen...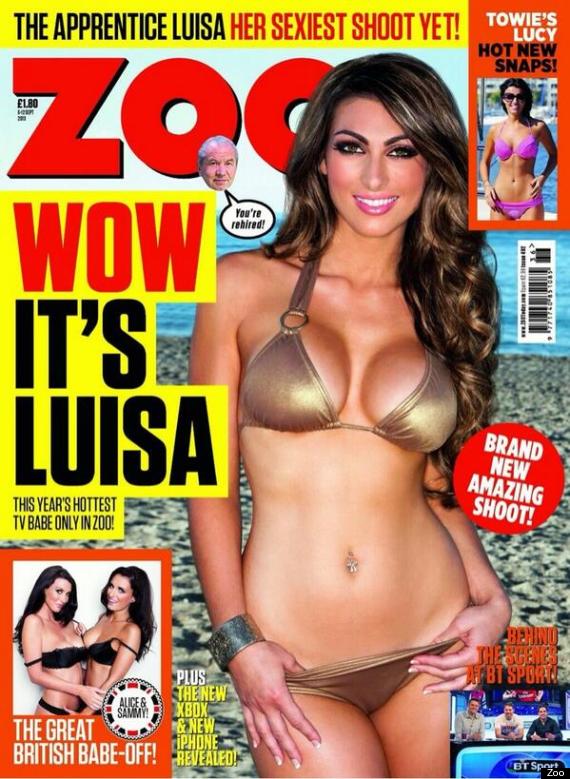 Zissman, who owns two bakeries, has been sucked up into the showbiz party world since the show, and is evidently enjoying her newfound fame.
Defending her recent bikini posing actions on Twitter she wrote last month: "News flash darling u can have a really fun crazy personal life AND be good at business it's not a compromise."
LIKE US ON FACEBOOK | FOLLOW US ON TWITTER