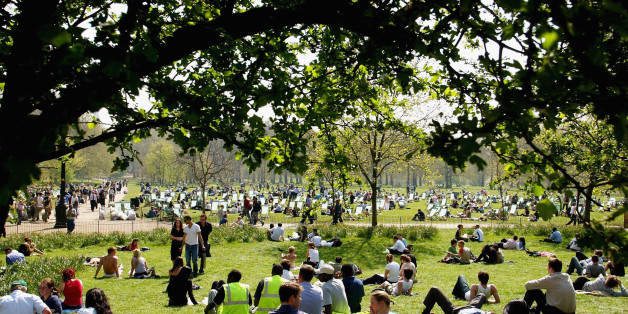 Getty
A two-day heatwave will help to extend the summer across the UK, with temperatures predicted to peak at 30C.
The mercury has been gradually warming over the last few days and will heat up to around 28C in central, eastern and southern England on Wednesday.
Thursday's temperatures will climb a further point for much of southern England and could reach 30C in London.
James Wilby, a forecaster for MeteoGroup, the weather division for the Press Association, said this warm weather could see a return by the end of the month.
"It's too early to say if this will be last of the hot weather this summer, as there's a chance we could get another wave of hot weather this month.
"But the closer we get to autumn the less chance there is."
The weather will take a turn for the worse at the end of the week with heavy rain expected across parts of the UK.
The hottest day of the year so far was 1 August, when temperatures reached 33.7C (92.6F) at Heathrow Airport in west London, surpassing the previous seven-year high of 33.5C (92.3F) on 22 July.