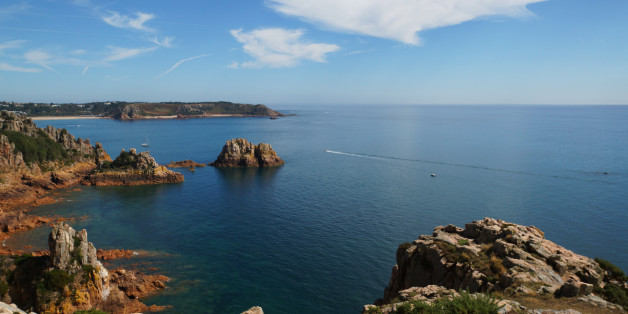 Getty
Two people have been killed after a light aircraft ditched into the sea off Jersey in the Channel Islands.
The plane went down with the two on board about five miles west of Jersey airport. A States of Jersey Police spokeswoman said: "Following a comprehensive search and rescue mission by the RNLI, fire and rescue service, Channel Island Air Search and assisted by private boats and HMS Northumberland, we now believe there were no survivors of this morning's light aircraft crash.
"The States of Jersey Police will now be working alongside the Air Accidents Investigation Branch (AAIB) to establish what happened.
"We have yet to formally identify the people on board but believe them to be two UK residents.
"Family liaison officers from Jersey are supporting the family of those we believe to be involved. We ask that those families are given privacy."
The UK-based, American-registered Cessna plane was heading for Jersey airport from Dinan in France at the time.
A Jersey airport spokesman said parts of the wreckage had been recovered this morning.
Visibility was believed to have been poor around the Jersey coast this morning but it is unknown if this had anything to do with the tragedy.
Police were called at 10.21am but no time has been given for when the aircraft lost radio contact.
AAIB investigators are currently travelling to the island to begin their inquiry and a recovery operation is ongoing to reclaim the bodies, police said.
Jersey airport put "flow control" in place after the crash to manage air traffic and warned commercial flights could face some delays.
Paul Mott, a forecaster with MeteoGroup, the Press Association's weather division, said: "Certainly there was some low cloud and fog around Jersey airport and poor visibility this morning.
"It was about 200 metres at 7am. That gradually thinned but by 9am it was still quite misty and still some fog and low cloud over the English Channel."