Michelin chef Oliver Dunne didn't take too kindly to a review in the Irish Independent by well known food critic Lucinda O'Sullivan.
After she posted a critical review of his Dublin restaurant Cleaver East that included gripes about the tasting menu and a card transaction at the end, Dunne posted a photoshopped picture of himself and a colleague holding up her 'severed' head on Twitter.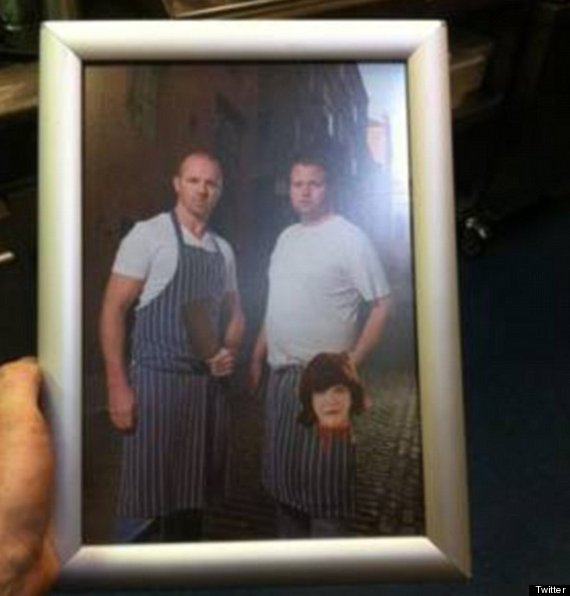 The original image featured Dunne holding a cleaver and a colleague holding a pig's head. The pig's head was replaced with O'Sullivan's, reported The Daily Mail.
The image was hastily removed from Twitter after users said it was 'tasteless' and Dunne has told the Irish Independent that he is sorry for posting the image.
MORE ON HUFFPOST UK:

Which British Restaurant Has Knocked The Fat Duck Off The Top Spot?
What was it that caused Dunne so much offence? In the article, O'Sullivan says: "Dunne and Carville are talented chefs but Paul O'Connor, my dining companion, and I felt perhaps the concept hadn't been fully thought through."
She goes on praise the majority of dishes but after there was a problem with the restaurant's card machine, she said: "Rattled, nay cleavered, is how I felt on departure."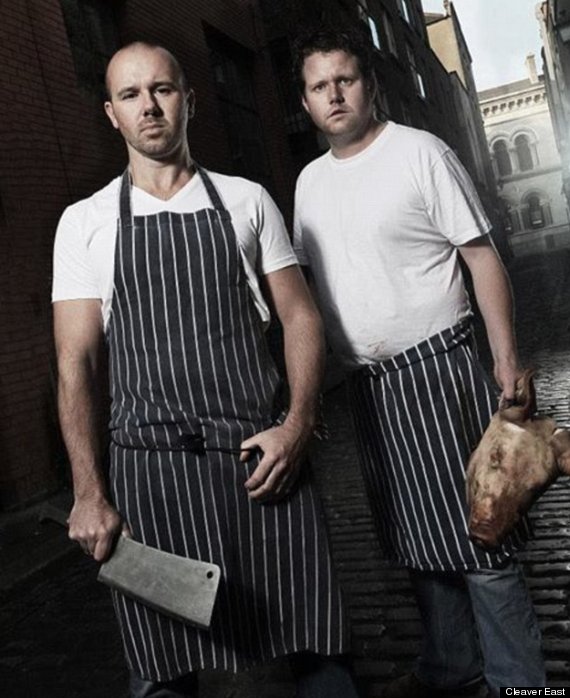 The original promotional image
In a lengthy blog on Cleaver East's own site, Dunne responded to O'Sullivan's article, adding: "As a direct result of this review I felt compelled to write a responding review on Lucinda's verbal diarrhea that she has been writing about Irish restaurants for years and directly having a negative impact on businesses and staff to boost her own ego."
Still, a deleted Twitter image is better than the debacle in 2011 involving a review written by AA Gill - chef Charlie McCubbin at the River Cafe in Brecon allegedly attacked a member of staff after the food was branded 'disgusting'.