The pair were spotted on a womantic dinner date at, errrrm, McDonalds following the GQ Men of The Year Awards on Tuesday night.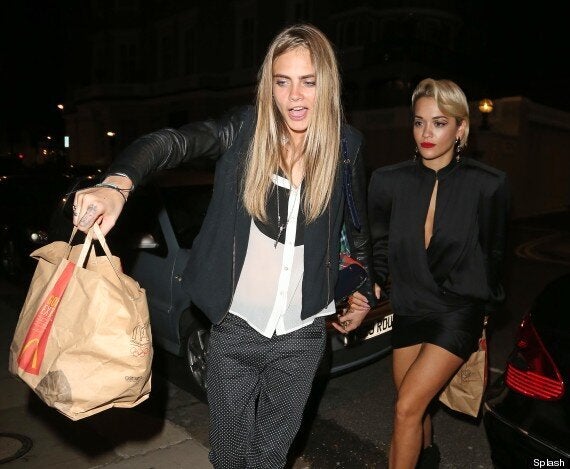 Cara Delevingne and Rita Ora
Cara and Rita were snapped brandishing bags full of treats from the fast food joint for a late night feast, after hitting an after party at London's Groucho club.
The 'wifeys' then enjoyed a ménage à trois as they shared a car home with Ellie Goulding.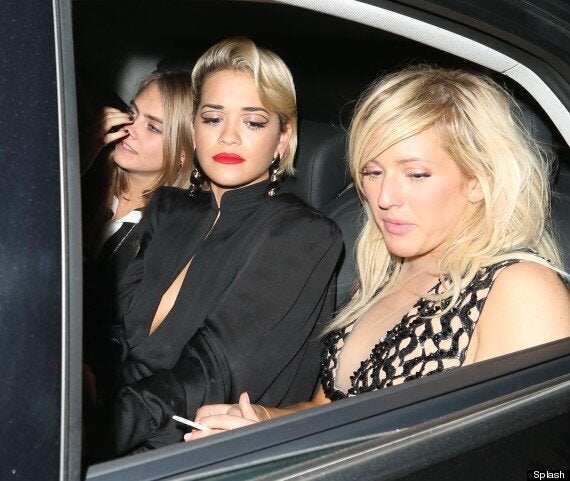 Ellie Goulding joined Rita and Cara on the ride home
Rita was said not to be on speaking terms with Cara after she took to the stage during her set and gyrated against her as she sang.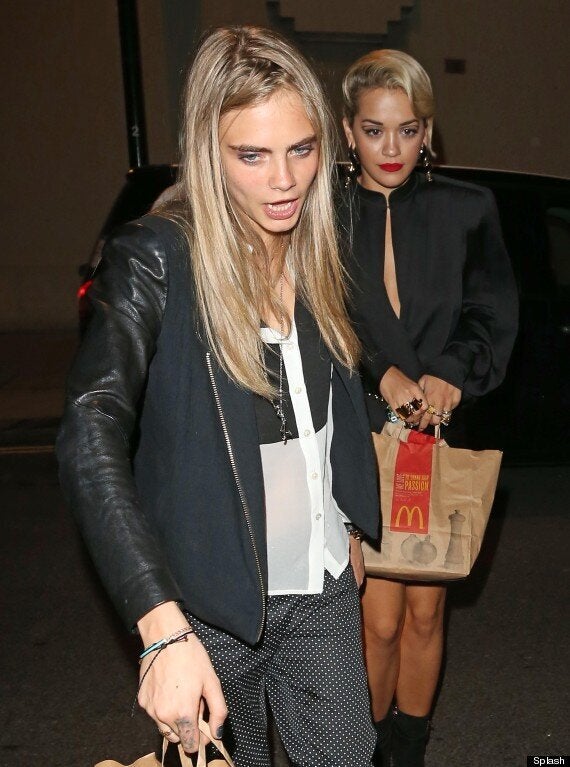 Cara and Rita enjoyed a late night trip to McDonalds
Then, to add even more fuel to the fire, Rita branded designer Stella McCartney her 'new wife' on Twitter.
However, the 'R.I.P' singer later hit back at the reports insisting she 'loved' her wifey.
"I don't know what all these stupid stories are about but I'm always going to have my best friend @Caradelevingne I love you!"
And nothing says 'I love you' as much as a late-night McDonalds run.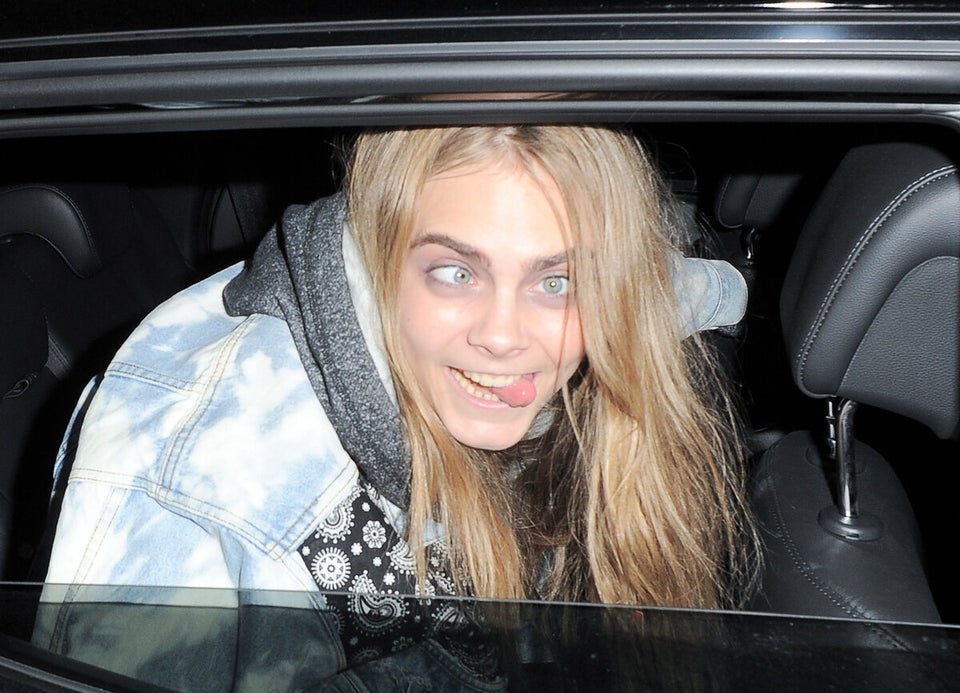 The Many Faces Of Cara Delevingne