Sony has launched its latest flagship smartphone, a new vision for mobile photography - and an awful lot of TVs.
The Japanese tech giant unveiled its new range of electronics at the IFA trade show in Berlin alongside other big announcements by Samsung and Panasonic.
Top of the Sony pile of new kit was the new Xperia Z1 smartphone - the successor to the Xperia Z.
The Z1 takes the waterproof, high-end DNA of the original and rounds the corners of its design, adds an upgraded camera and a faster processor.
Sony also used the 45-minute conference in the German capital to unveil an attachment which turns smartphones into top-of-the-range cameras.
The new QX10 and QX100 lens-style cameras are designed to mount on all smartphones - not just Sony models.
Sony president and chief executive Kazuo Hirari revealed the Xperia Z1, which will launch globally this month, at a packed press conference.
He called the smartphone "the absolute embodiment of that one Sony ethos" as it used expertise from every aspect of the company.
He said Sony had "created a smartphone that is not only beautiful but also fully waterproof".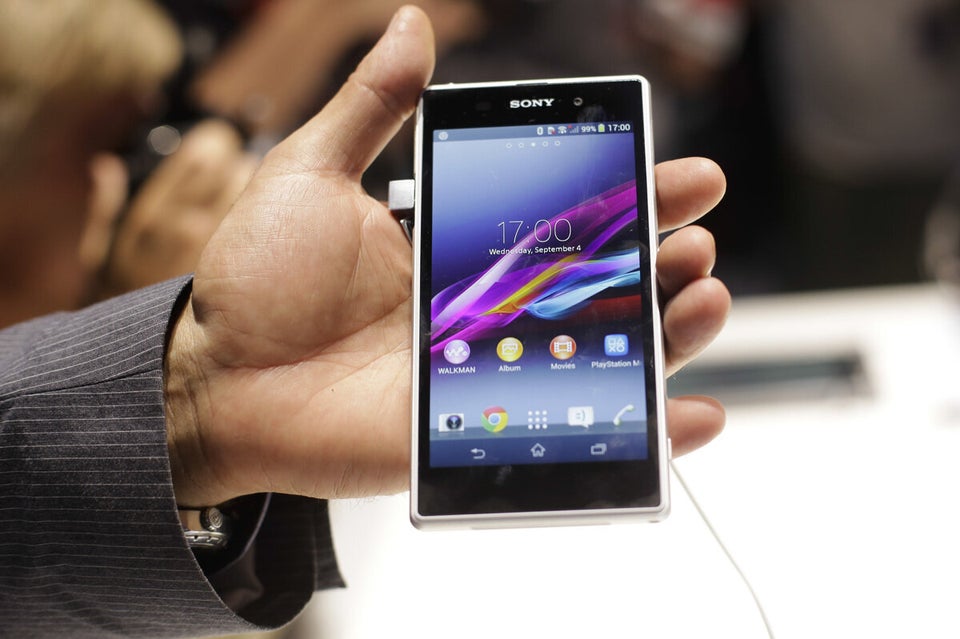 Sony Xperia Z1
The12.7cm (5in) phone features Sony's G Lens with a 27mm (1.06in) wide angle and bright F2.0 aperture, custom made large 1/2.3-type CMOS image sensor Exmor RS for mobile with 20.7MP and a BIONZ for mobile image processing engine.
Sony say independent tests show the Xperia Z1 provides the "best overall image quality" of leading smartphones.
Hirari said the smartphone captures beautiful, sharp and bright images in lowlight conditions, which he said is an "experience you will find only in a Sony smartphone".
The phone's camera also has a high shutter speed and 3x focus "with zero loss of clarity", he added.
Applications on the Xperia Z1 include Social live, giving a live stream from the handset straight to Facebook.
Likes and comments made by Facebook friends stream to the phone, allowing contacts to direct the filming from anywhere in the world.
The phone also has Info-eye, which provides information from the Eiffel Tower to food that goes with a wine the camera is pointed at.
Timeshift burst mode captures 61 images in two seconds, while the AR effect allows users to overlay a section of custom animations on to pictures.
The phone, which has Sony's OmniBalance design, is made from a solid one-piece aluminium frame with tempered glass on the front and back.
Sony launched a number of other new products at IFA, including the QX10 and QX100, high-performance camera that clip on to smartphones.
Hirari, who described himself as "an avid photographer" said the cameras turned smartphones into "premier digital compacts".
"It really completely transforms your mobile shooting experience," he added.
Hirari said Sony's SmartWatch 2 could be used as a second screen for the smartphone.
The SmartWatch 2 enables users to read messages, handle calls, access notifications from their wrists - as well as triggering the Xperia Z1's camera shutter.
"Sony is poised to lead from the front," he said.