'X Factor' hopeful Tamera Foster has been forced to apologise for attacking a 15-year-old.
After wowing the judges and viewers with her rendition of Whitney Houston's 'I Have Nothing Nothing' on Sunday, a violent incident from her past has now been revealed.
Holly Wilks has claimed Tamera attacked her and a friend on Boxing Day in Gravesend, Kent, last year.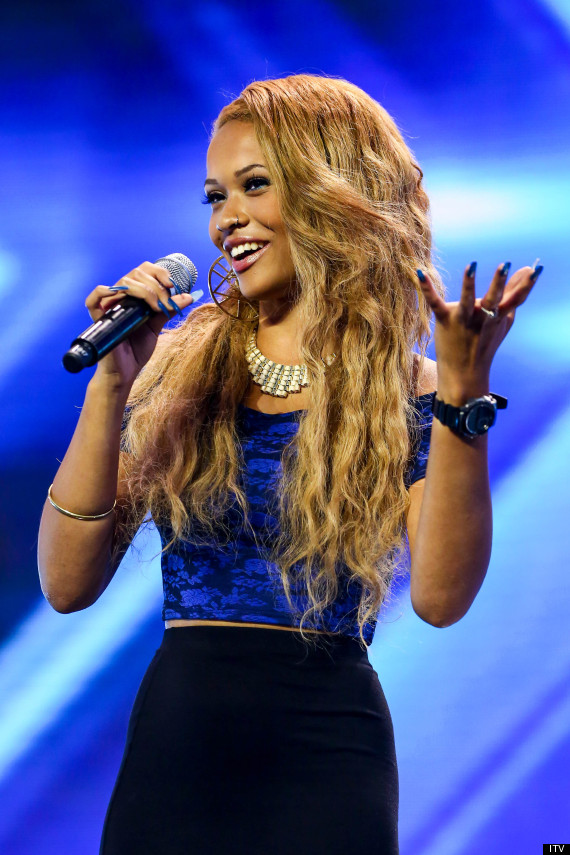 Tamera Foster
She told The Sun: "Tamera comes across on X Factor as a lovely girl but the country should know she is a violent bully.
"She followed me off a train and when I would not kiss her feet, like she asked, she beat me."
She added: "I hope they boot her off the show — otherwise it sends out a very dangerous message."
Tamera has responded to the claims, via the paper, saying: "If I saw Holly I would apologise and make it clear I am remorseful.
"I am really sorry for what happened. I lashed out when I shouldn't have. It was a really stupid move."
The 16-year-old has now reportedly turned her back on drugs and said: "I don't feel like violence is the way to solve things anymore. I've realised now it doesn't make anything better.
"I'd be upset if this ruined my chances on The X Factor."
A source close to the singer admitted: "As Tamera herself has admitted, she was going through a very difficult time and is now in a much better place.
"The fight broke out following claims that the girl involved was abusive towards one of Tamera's friends, although she knows that this does not justify her actions and she is very sorry for what she did.
"The matter was dealt with appropriately by the police, who judged this to be a minor and first offence, therefore giving her a reprimand.
"Tamera is now focused on doing well in the competition and hopes to move forward with her life positively," they added.
A spokesperson for 'X Factor' said "The X Factor does not condone violent behaviour. The matter was dealt with by the police at the time and Tamera has since apologised for her past behaviour."
Earlier this week it was revealed Tamera has in the past bragged about using drugs online.
The Mirror uncovered a string of Twitter updates posted before the 16-year-old's first audition for the ITV show, where she boasted about smoking smoking 'Zoom' - marijuana coated in the class-A drug PCP.
She wrote in one tweet: "Woiiii I just woke up :O that zoom last night put me to sleeeeeep garddd."
In another, she posted a picture of a joint with the words, "This would please me right now".
The singer has since spoken out about the incident, admitting she is 'upset and ashamed' by her actions and 'realises how stupid she was'
"I never meant to encourage or endorse the use of drugs," she told The Mirror.
"It's no excuse, but this was several months ago and I've done a lot of growing up since then."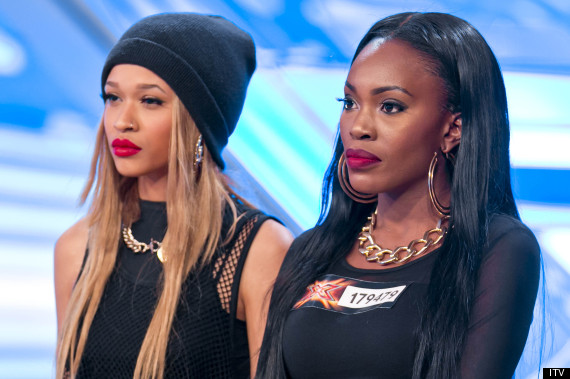 Tamera originally auditioned as part of Silver Rock
Viewers saw Tamera audition on Saturday night's show as part of duo Silver Rock, with the judges deciding to split the act up and asking them to return to the arena auditions as solo artists.
She then wowed the panel with her rendition of Whitney Houston's 'I Have Nothing', with Gary Barlow remarking that her 'potential was beyond belief'.
Louis Walsh also gushed: "I don't think I've ever seen someone with this much talent."
Sources have since claimed the singer has been spoken to by 'X Factor' bosses about her actions.
Producers previously removed Frankie Cocozza from the competition in 2011, after he was caught bragging about taking cocaine whilst competing on the show.
LIKE US ON FACEBOOK | FOLLOW US ON TWITTER
MORE 'X FACTOR'