There are two things that excite us about these new pictures of Kim Kardashian.
1. She is carrying baby North West (admittedly, we can't actually see her, but you know...)
and 2. She's gone BLONDE! Kim Kardashian and North West
The reality TV star has gone for a new look after welcoming her first child back in June, showing off the results as she emerged from her LA home on Wednesday.
According to HollywoodLife.com, it was bf Kanye West that persuaded her to hit the bottle.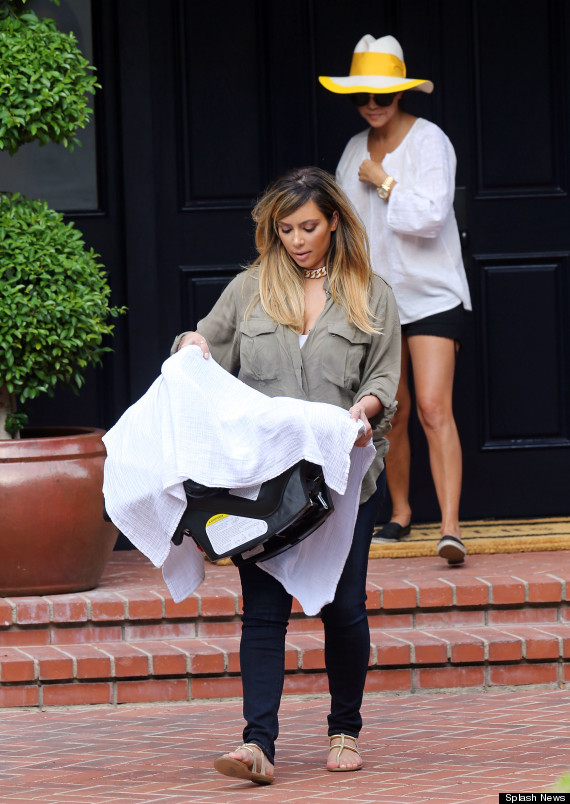 Kanye is said to have persuaded Kim to dye her hair
"Kanye didn't force her too," a source said. "She was thinking of doing a few different things with her style peeps but he told her she'd look 'perfect' with that color. He suggested it and then next thing you know, boom, it was blonde. Everybody liked it."
While little Nori was covered under a blanket as she headed to a Labor Day BBQ with her mum, we have already met the little'un, after Kanye debuted her first picture on Kris Jenner's chat show last month.
LIKE US ON FACEBOOK | FOLLOW US ON TWITTER