The Cronut has all the hallmarks of being a pastry diva: you can only get it in New York, Heidi Klum actually flew some back specially in her private jet and there are still terrifying queues snaking round the block as people queue for one.
In contrast, the Greggsnut is like an X-Factor contestant: eager to please, lower price tag (they cost £1 whereas Cronuts are $5) and only in the spotlight for a limited time - they will be served in London shops from now until 1 October.
For those of you who don't know what a Cronut is, it's a doughnut-meets-croissant, with the heavy stodginess of a doughnut combined with the flaky buttery texture of a croissant.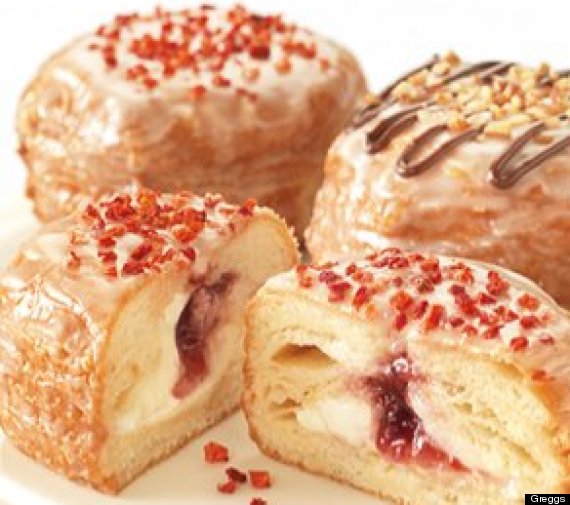 It took the Greggs team about two months to formulate and they are available in two flavours - caramel and pecan, and summer berry.
We tried the CroDoughs last month which are being sold in the Rinkoff Bakery, and the overall verdict was favourable (we did however trial them on a hungover HuffPost team post summer party).
So how did the Greggsnut feature on a distinctly more sober group of editors?
When the boxes arrived, they felt a lot lighter than the Rinkoff CroDoughs, and true enough, the Greggsnuts are a lot smaller.
When we cut them open, they appeared slightly hollow inside, with a gooey filling. So think of a jam doughnut, with a bit more stiffness and structure.
Read on for the verdict from the HuffPost UK/AOL team: