You'll hardly believe the events of 'uwantme2killhim?' could have come from the imagination of a film screenwriter, let alone be true events that occurred in the UK in 2003, making British legal history in the process.
Mark (Jamie Blackley) is a 16-year-old schoolboy, sporting, popular, good-looking, but ready for a fresh kind of experience, and happy to find it in the form of Rachel (Jaime Winstone) on the internet.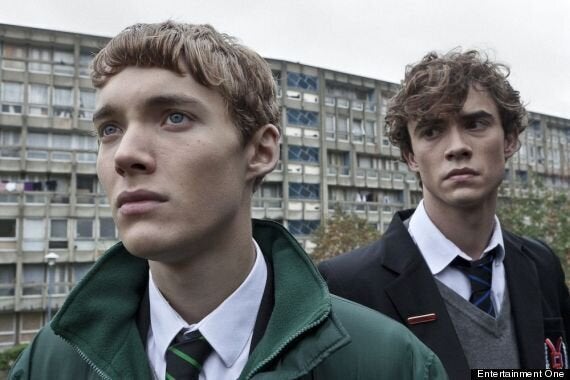 Tony Regbo and Jamie Blackley play John and Mark in this strange, twisting and true tale
He gets far more than he bargained for, however, when she asks him to befriend her little brother, John, a target of schoolyard bullying. Then, Rachel herself is murdered, and Mark is embroiled in the murky internet world of witness protection programmes, MI5 surveillance, and the instructions to commit a crime "for the good of society".
This depiction of twisting, surprising events - did I mention this all actually happened, with the film inspired by an article in Vanity Fair? - will make you gawp afresh at what young, lonely minds will do in the pursuit of some sort of meaningfulness in the world.
Jamie Blackley and Toby Regbo play Mark and John, with able support from Joanne Froggatt ('Downton Abbey') as the police officer, convinced that this is more than your simple case of foul play.
'uwantme2killhim?' is now in selected UK cinemas, and available on DVD from 16 September. Watch the trailer below...
Popular in the Community