It's here. The moment we've all been waiting for - *coughs* - the numbers are in, the ballots are closed and the nation's favourite biscuit is about to be crowned.
And the winner is... the Chocolate Digestive.
Respondents were given a choice of ten classic biscuits to choose from, including shortbread, Custard Creams and Rich Teas.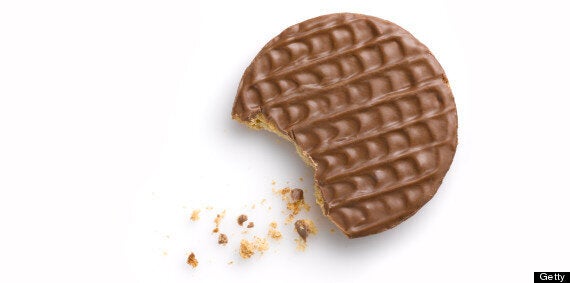 It's a tough choice, but when it comes to tea dunking, the winner steamed ahead (pun intended) with 23% of the votes.
Surprisingly, in the HuffPost UK offices at least, shortbread and Rich Tea biscuits didn't perform very well in the desirability stakes. So if there are any spares going anywhere, please send them in.
Here are the results in full. Don't agree with them? Vote for your own favourite in HuffPost UK Lifestyle's very own biscuit poll.
Chocolate Digestive - 23%
Digestive - 20%
Chocolate Chip Cookie - 15%
Bourbon Cream - 12%
Custard Cream -11%
Malted Milk - 7%
Ginger nut - 5%
Shortbread - 4%
Fig Roll - 2%
Rich Tea - 1%
"It's fair to say us Brits love our biccies, and why not?" said a spokesperson for NetVoucherCodes.co.uk, who commissioned the research. "We all need a tasty treat every now and again and a cup of tea really wouldn't be the same without a biscuit to dunk in it."
They added: "There's so much choice now when it comes to choosing the best biscuits but it's good to see the old favourites are standing strong at the top of our poll."
The results polled just 480 people, so we wanted to cast the net a little wider. Take our poll to tell us your favourite.
Related