Harry Styles shows no sign of stopping with his tattoo obsession, unveiling the latest addition to his rapidly growing collection of body art - a giant rose on his left arm.
The One Direction singer had his latest bit of ink work done while in LA on a two-week break from the band, and can be seen showing off the design - which sits beneath his ship tattoo - in a new picture.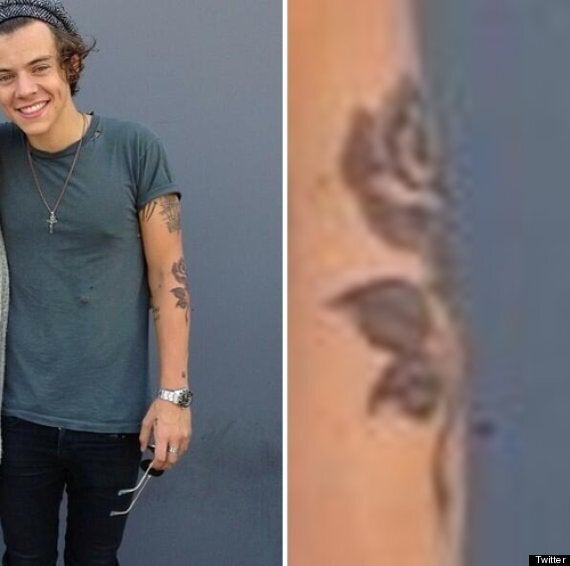 Harry's latest inking comes despite the fact he has admitted to regretting some of his previous ones.
He described some of them as 'awful' in an interview with We Love Pop magazine last month.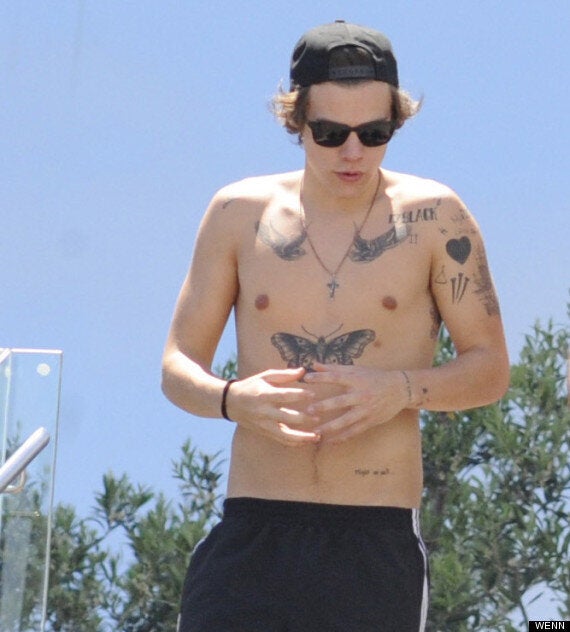 Harry has a large collection of tattoos
"There are some that my friends have done and some that are just awful," he said.
"I regret this one on my wrist here," he added, pointing out a design on his wrist, done by pal Ed Sheeran.
"I regret this. I mean, these are just cr*p!"
Harry is thought to have over 40 (visible) tattoos, including a giant butterfly on his stomach and two swallows on his chest.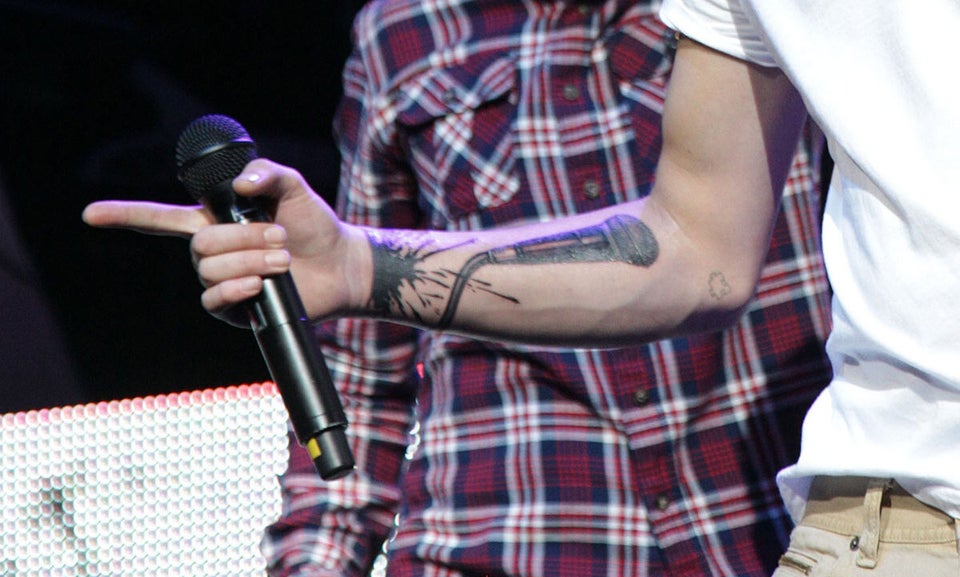 Whose Tat Is That? One Direction Special!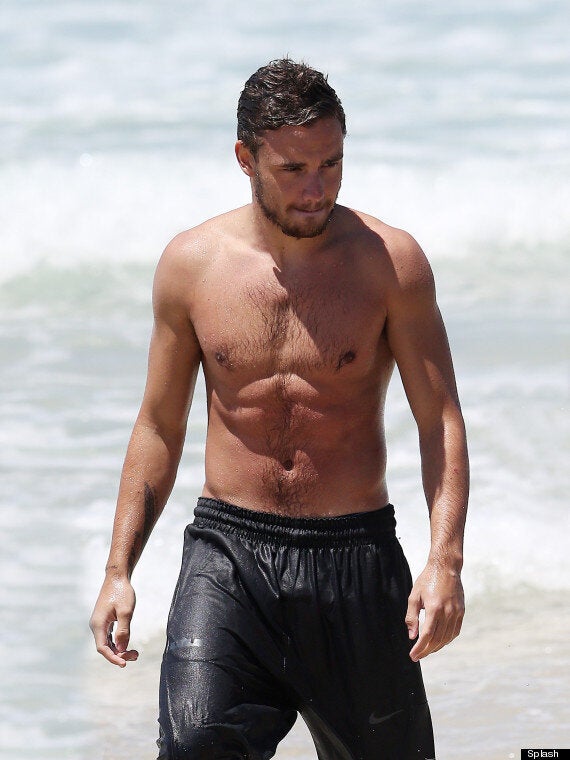 One Direction's 100 Sexiest Pics