The editor of Newsnight has acknowledged a rather awkward Twitter spat in the closing credits of the BBC show.
Newsnight marked Ian Katz's Twitter gaffe with a self-effacing #fail hashtag on Tuesday night.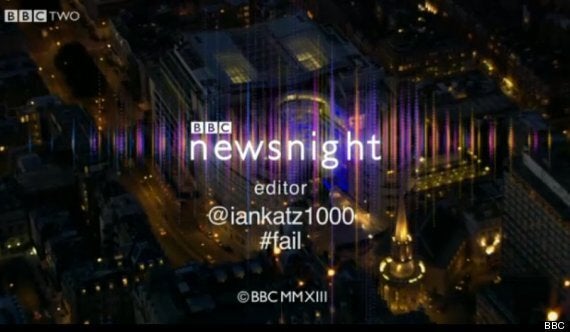 Following Monday evening's edition of the BBC's flagship political show, Katz wrote: "Tnks ... except for boring snoring rachel reeves ... playout was fun tho, wasn't it? telly MUCH netter (sic) than snooooozepapers innit."
The former deputy editor of the Guardian newspaper, who is in his second week as the editor of the BBC Two news programme, has said the message was meant to be private.
He deleted the offending tweet and apologised on Twitter, writing: "Accidentally sent v ill-judged tweet referring to @RachelReevesMP's appearance on NN. Thought was DM but in any circs wrong. Have apologised."
In a reply sent to Labour director of communications, Bob Roberts, Katz said he was "only too happy to reiterate the apology" he had made - but stuck the knife in by explaining his view of Reeves was based on wanting to produce an interesting show.
"I don't accept your implication that my tweet reflects in any way on the impartiality or fairness of Newsnight, except to the extent that it reflects a determination to make Newsnight as interesting as I can," he said.
However, Labour vice-chairman Michael Dugher wrote on Twitter: "Good luck in future to @BBCNewsnight in trying to persuade Labour people to go on their frankly rather boring programme at 11 at night."
"And whilst I'm at it ... I'm not sure a guy who worked for the Guardian (yawn) & now Newsnight (snooze) can lecture people about being boring."
Popular in the Community