One of London's most expensive apartments has been repossessed and is back on the market for £5.25m in an "exciting opportunity," according to estate agents.
One Hyde Park – London's most expensive luxury apartment block – has suffered its first repossession.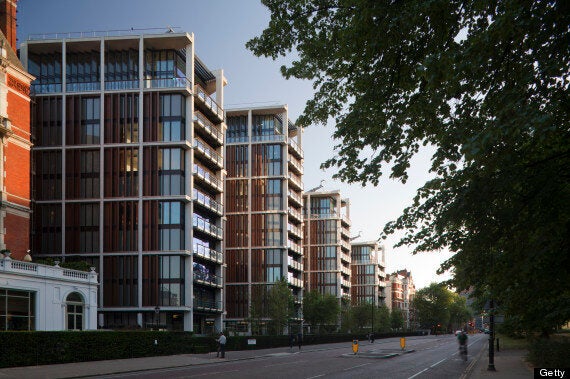 A one bedroom flat is back on the market at Knightsbridge's One Hyde Park
The one-bedroomed flat – described as an "entry level" home – boasts "unrivalled facilities" according to estate agents Strutt & Parker.
They told London's high-end property agents: "We are now appointed by the Receivers to find a buyer quickly for the property and hope that one of your buyers may benefit from being able to move quickly?"
The apartments in the luxury development, just down the road from Harrods and Harvey Nichols, cost up to £7,500 per square foot and were sold for almost double the price of other properties in the area.
Luxury facilities at the block include a private spa, squash court, cinema, 21-metre swimming pool, gym, a golf simulator and a temperature controlled wine cellar, while residents are protected high-security features including iris recognition, panic rooms and bomb-proof windows.
However property experts have described the extravagant development as "sour-tasting Candy."
Almost 80% of the 72 super-luxury apartments have been bought by anonymous offshore entities – the majority of them registered in the British Virgin Islands, enabling them to avoid UK capital gains tax and inheritance tax.