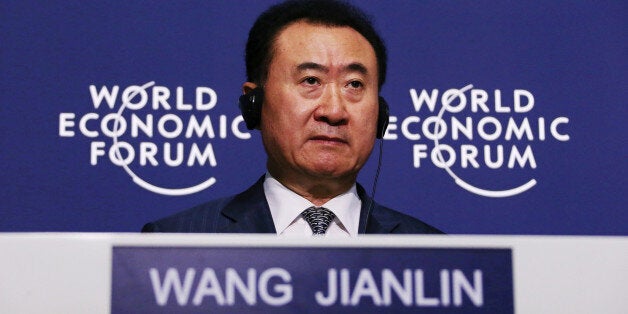 Wang Jianlin has become the richest person in China, after seeing his personal fortune double over the last year to $22 billion (£14 billion).
The 59-year old property tycoon is head of Dalian Wanda Group, one of the largest property developers in China.
The richest woman in China, Yang Huiyan, has a fortune of $8.3 billion, ranking at number five in the league table.
The property mogul has now overtaken last year's number one Zong Qinghou, whose fortune grew 50% since last year's report.
Ma Huateng, founder of Tencent Inc., a popular provider of online games and entertainment, came third on the list at $10.1 billion.
He was followed by Wei Jianjun, chairman of Great Wall Motor Co., which has emerged as China's fastest-growing automaker, at $8.4 billion.
Earlier this year, Microsoft founder Bill Gates reclaimed top position as the richest person in the world.
According to Bloomberg, a lift in Microsoft shares saw Gates' personal wealth hit $73 billion, bumping Mexican telecoms tycoon Carlos Slim off from the top spot.
The Hurun Wealth Report also found that the number of dollar billionaires in China has more than quadrupled in a year, from 64 in 2012 to 315 people in 2013. The report claims that ten years ago there were no dollar billionaires in China.
This year, the report estimates that one in four of the 1,021 richest people made their billions from property.
Rupert Hoogewerf, chairman and chief researcher of The Hurun Report, said: "Strong performances in real estate and IT have driven China's richest to new records."