The LADEE (Lunar Atmosphere and Dust Environment Explorer) lifted off from the Wallops facility in Virginia on Friday.
The £180 million mission will study the thin atmosphere that surrounds the Moon for about 100 days before making a planned crash on the Lunar surface.
"The photo team confirms the frog is real and was captured in a single frame by one of the remote cameras used to photograph the launch. The condition of the frog, however, is uncertain."
Sadly the frog is not the first animal casualty to have been suffered during a rocket launch. In 2009 a bat (quickly dubbed 'Space Bat') was seen clinging to the side of an external tank during the launch of Space Shuttle Discovery (STS-119). A doctor at the time said the bat probably had a broken wing and was unable to fly away, but was incinerated during launch.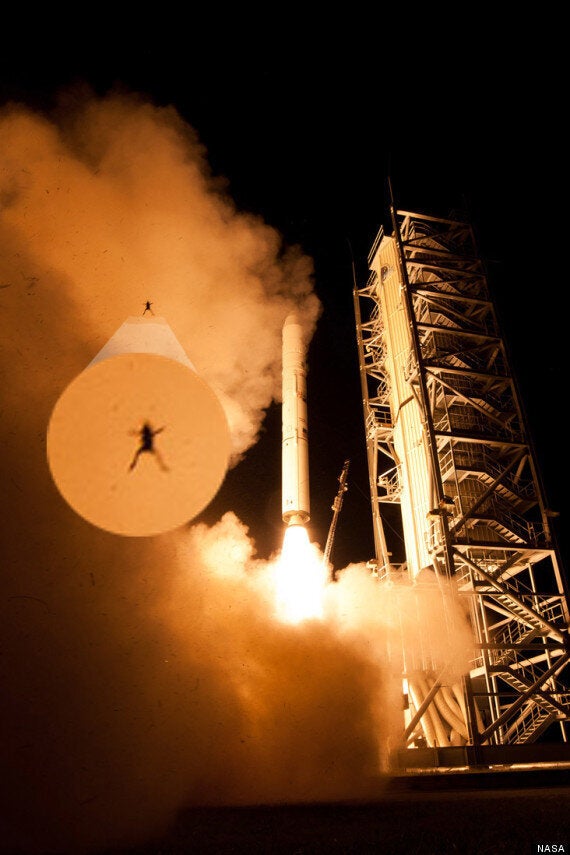 In the meantime our Photoshop-happy editor has offered his own tribute:
Related