Huawei's Ascend P6 is the latest flagship smartphone from the surging Chinese smartphone, placing its emphasis on an ultra-thin design and customised Android OS.
4.7-inch 1,280x720 display
1.5Ghz quad-core processor
Android 4.2.2 operating system (with 'Emotion UI')
Just 6.1 mm thickThat
1.7GB RAM
8-megapixel rear camera
"With its sleek metallic body and weighing just 120g, Huawei Ascend P6 is slim and light enough to slip into the tiniest of pockets or clutch bags when you're out and about with friends and incorporates a range of coveted features including 'MagicTouch' for enhanced screen responsiveness even when wearing gloves."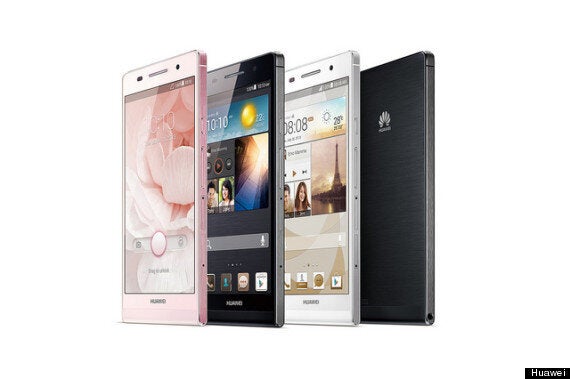 In these dark and jaded times of 'maturing' smartphone design and 'refined' operating systems, it's rare to unbox a new device and be genuinely shocked by what's inside. Not 'surprised', or 'refreshed' - shocked. For all its flaws (and it has several), the best thing you can say about Huawei's Ascend P6 is that you won't forget the first time you held it.
Because this is an astonishingly thin phone. It's a worryingly thin phone. It's upsettingly, distressingly, ridiculously thin. Just 0.61mm - not that far off an iPhone 5 or its other competitors, but thinner than all of them. At this level of design, hundredths-of-a-centimeter count. It's incredible to hold.
It's also pretty uncanny. Because the other thing about the P6 is that it does look a lot like the iPhone 5. From the metal sides to design of the frontispiece, it recalls Apple's flagship device. That's not to say there aren't differences. The P6 has a nicely rounded bottom edge softened top corners and its textured plastic back is nice in the hand. It has its own distinctive style. But it does wear its influences on its sleeve.
The hardware is functional, as well as beautiful. The screen is clear and sharp, and the pixels feel 'close' to the top of the glass. The only bum note is the included headphone port plug-thing, which doubles as the SD card and SIM slot opener. It looks fine, but it's destined to be lost almost immediately.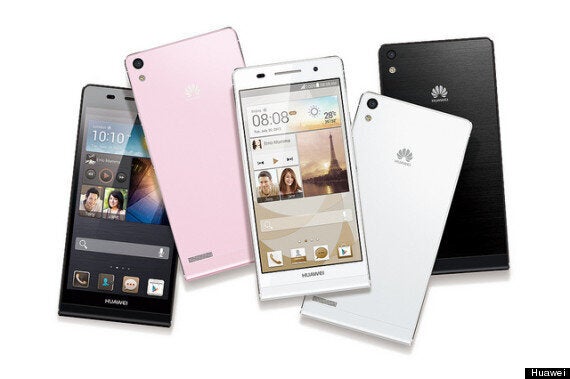 In software terms, it's a bit more of a mixed bag. Huawei's Emotion UI is a fairly thick and extensive Android skin, and though it comes with several themes (gold, black, pink) it's still vaguely unsettling and unbalanced, whichever one you pick. Its square, 'modern' icons are inconsistent and arguably a little ugly, and there's no app tray -- leaving you with just a series of customisable homescreens for all your apps and widgets. If you're an Android purist you'll hate it, though if you're just looking for a modern smartphone UI you might never know the difference. We fell in the former camp, but that's no reason to dismiss the device outright - just know what you're getting into.
When it comes to performance, the P6 leaves us impressed on most counts, but not entirely won over.
The camera, though only eight megapixels, is decent enough, and the phone performs well across the board even if the Emotion UI seems to slow things down a little at times. The battery life, however, is a clear downside. It's a 2000 mAh cell, which is strong on paper, but it didn't last us anywhere near a full day. We suppose compromises had to be made somewhere to get the phone to be this thin - but it's a shame.
At around £300 off-contract, the P6 is clearly a decent and cost-effective choice for a mid-to-high end smartphone user as long as you can cope with the non-standard UI and low battery performance. It's so amazing to hold at very least you'll be getting a device that will impress your friends and family. But if you're buying it on a two-year contract, you might want to consider if something a little more future-proof is more deserving of your money.