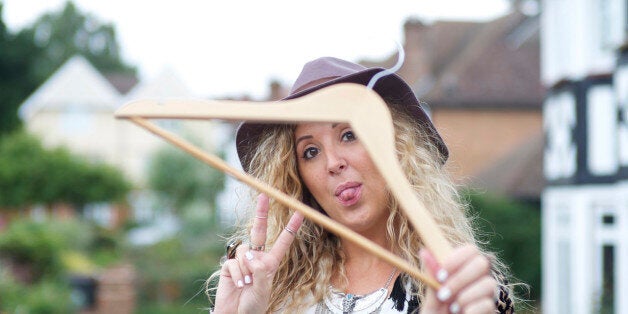 Most consumers want fashion brands to be more transparent about how their clothes are made, and would pay more if they could be certain they were made ethically, a survey has found.
As London Fashion Week takes place in the capital, a new campaign "See Through Fashion" launched by the Global Poverty Project has found widespread support for increased transparency in fashion houses' supply chains.
The campaign comes as British fashion retailers River Island, Matalan, Peacocks and Sports Direct, have refused to sign the Bangladesh Workers' Safety Accord following the collapse of the Rana Plaza factory in Bangladesh this April.
The Rana Plaza factory disaster led to more than 1,100 men, women and children losing their lives. Factory staff were working 12 hour shifts and being paid £25 a month.
A poll conducted by YouGov for the campaign found that 78% of shoppers do not believe UK clothing firms are transparent enough about the conditions of the workplaces they use for making their clothes.
Most consumers (76%) believe that firms should be transparent and upfront about the conditions of their production factories. Meanwhile, 74% of them would be happy to pay an extra 5% for their clothes if there was a guarantee that workers were being paid fairly and working in safe conditions.
Stephen Brown, UK Campaigns Manager, said: "If we are to end extreme poverty, it's not just governments and the public who have to play their part but companies too. It is simply not acceptable that these five British owned companies have refused to legally protect the safety and rights of the workers who are making our clothes. And today we're pleased to show that consumers agree with us.
"We are committed to increasing transparency within the fashion industry in a way that drives forward progress for the world's poorest people. By taking immediate action together we will call on River Island, Sports Direct, Matalan and Peacocks to sign the Bangladesh Workers' Safety Accord immediately – it's what consumers and the public want."
Bonnie Wright, actress and UK Global Poverty Project Ambassador said: "I want to know where my clothes are made, who makes them and the conditions in which these women and men work, day in and day out.
"In the UK we're privileged to have a choice about where we shop. Yet some UK high street retailers have yet to sign the Bangladeshi Safety Accord to ensure quality conditions and publish their supply chains."