One of the most highly-anticipated arrivals of 2014 - and we're INCLUDING the upsurge in the economy, and the Jules Rimet trophy in Brazil - is surely Simon Cowell's lovechild.
With anticipation at a frenzy to match anything the Kardashians might cook up, one group couldn't wait and have put together a selection of concept designs to let us know in advance what Cowellverman's (yes, we just invented that) bub will look like as he or she grows up. (Yes, Simon's been hinting that it's a boy, but we're not leaving anything to chance after Diversity beat Su-Bo in the 2009 final of 'BGT'. Robbed.)
So here is a selection of pics, courtesy of vouchercodespro.co.uk to illustrate what we can expect to see on the tabloid pages of Christmas future - as a baby, a seven-year-old, then as a 25-year-old and a girl in her thirties. The team have 'assumed' that as both Simon and Lauren are brunettes with slightly olive skin, that will be the way baby goes too. But you never know!
Is it me, or is Sharleen Spiteri from Texas jumping out from these pics? And/or 'Desperate Housewives' dreamboat Jesse Metcalfe? Or... ? Let us know...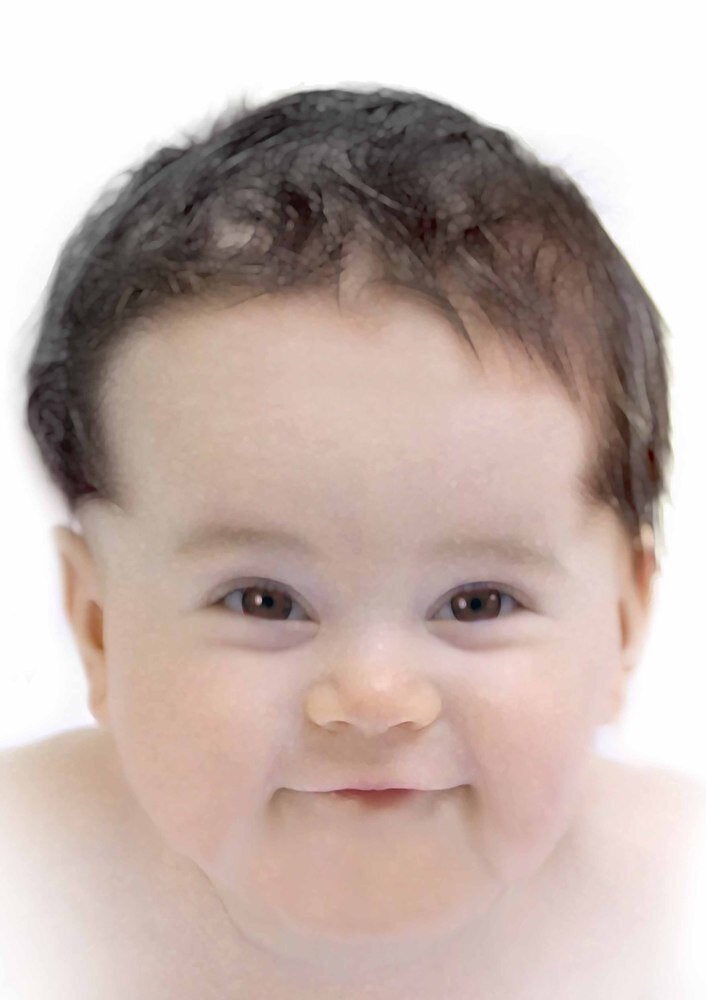 Simon Cowell's Baby