Daniel Bruhl, who plays Lauda in the big-screen telling of his 1976 rivalry with British buccaneer James Hunt, reveals this was even more true the days he had to play scenes that took place after Lauda's almost fatal accident at the German Nürburgring , when he suffered severe burns to his face.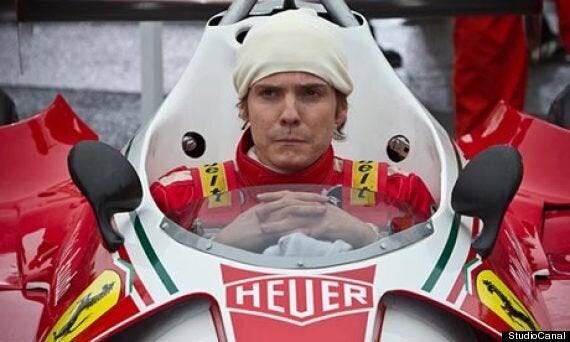 Daniel Bruhl plays Niki Lauda in 'Rush'
"It was strange to have him around on set," admits Bruhl now. "I was there with my prosthetic makeup, and I had the real guy in front of me, I was always happy when he left, because it was weird to act in front of him. It felt strange.
"Other than that, it was helpful to have him. He would always call me back whenever I had a question. "Sometimes it was easy, just things like 'gloves first, then helmet?'"
EXCLUSIVE FEATURETTE - WATCH ABOVE: The real Niki Lauda ponders the challenge of being portrayed on screen by Daniel Bruhl
Bruhl was understandably nervous about getting the first reaction to the film from Lauda, who, as we see in the film, is a not a man to mince his words.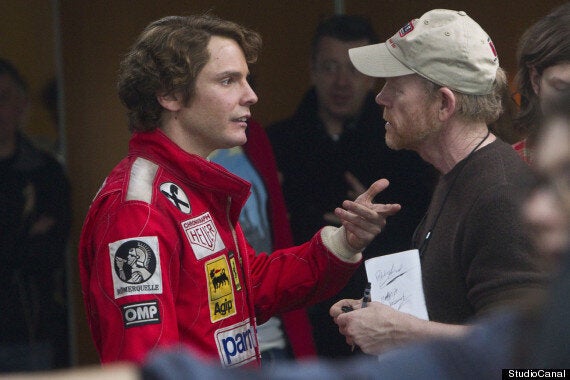 Director Ron Howard chats with Daniel Bruhl on set
"The first thing he said to me, after we'd shot a really tricky scene, was... 'the wedding ring is bullshit,'" remembers Bruhl. "He was obsessed with details. The rest was 'good, good.' He is not a man who makes compliments, so a 'good, good' is ok.
"When the film was finished, he saw it before me, and he was very moved, and that was a big relief for me."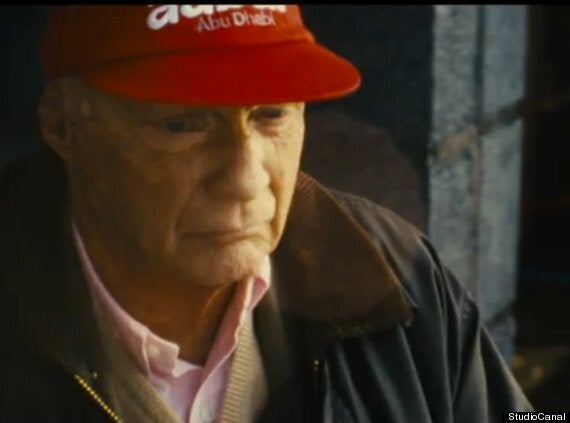 The real Niki Lauda was a consultant on the film
The most moving part of the film finds Lauda in hospital following his accident, receiving the last rites, having his lungs vacuumed, noticing the shock on his wife's face when she first sees him, before gradually recovering.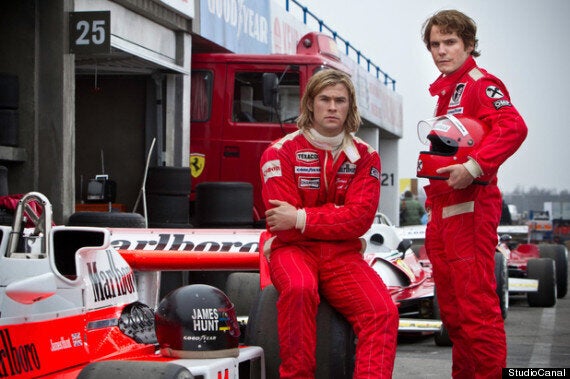 Daniel Bruhl co-stars with Chris Hemswoth as James Hunt in this story of their great rivalry
Bruhl explains that Lauda himself does not remember the accident, and only parts of his hospital stay. Nonetheless, the German actor remains fascinated by what drove Lauda out of hospital, back to the racing track, and into his car, only 40 days after it nearly killed him.
"He said, 'I had fear,'" Bruhl shares.
"He tested a car, and he was blocked at a certain moment. He could only do it in second gear, and his hands were trembling. He looked around to see if anyone had seen him in that state, he went into his hotel room, lay down on the bed for an hour and analysed his fear, and after that he was fine.
"Somebody tells you that, but you can't fully understand it," Bruhl adds, his eyes widening. "Fascinating."
'Rush' is in UK cinemas from today. Watch the trailer below...
Related