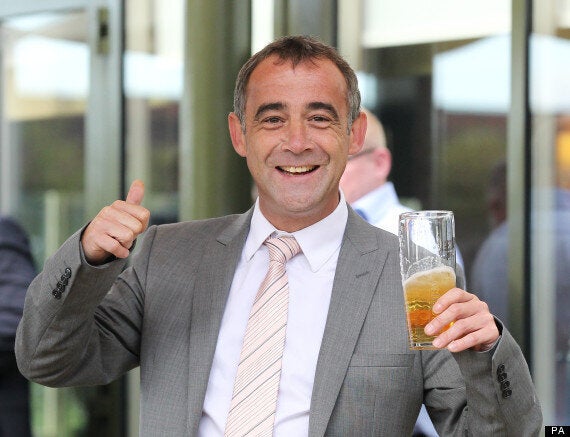 Michael Le Vell after being acquitted on Wednesday
A source told The Sun he would 'jump at the chance' of appearing on the show, giving him the opportunity 'to show the public what he is really like'.
"He's also seen as a great candidate for the show and would be a tremendous asset to it. Those who know him see him as an easy-going lad, one of the boys, and with his love of Australia, he could jump at the chance of joining up," they said.
Helen Flanagan - who played Le Vell's daughter on 'Coronation Street', and also appeared on 'I'm A Celebrity...' last year - said that going into the famous jungle would be 'good for him'.
Speaking on 'Daybreak', she said: "I would love that if Michael went on I'm A Celebrity. He'd be hilarious, he'd be really grumpy in the morning. That would actually be good for him because people could see what a lovely guy he is."
'Coronation Street' bosses are also said to be planning how to reintroduce Le Vell into the soap in the New Year.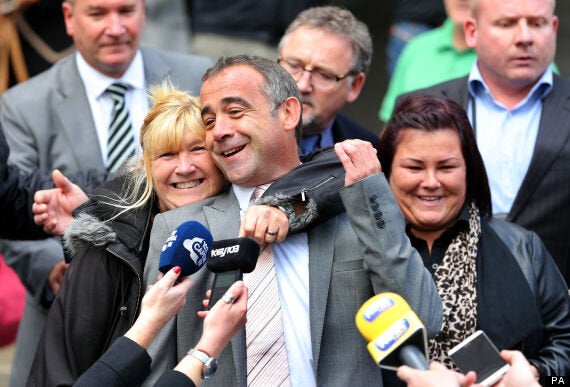 Michael Le Vell was hugged by his sister Sue outside court after the not guilty verdict
A source said: "Michael is an absolute professional, but he needs to resolve issues in his life – and his dependency on alcohol is a problem that must be addressed."
An announcement about his possible return is rumoured to be expected next week.
Related