A woman purporting to be a One Direction fan appears to have posted vile images threatening to kill a duct tape-bound child if the British boy band did not respond to requests to follow her on Twitter.
A US petition to have the Twitter user imprisoned has now gained more that 3,000 followers after she reportedly killed her pet Chihuahua in her attempt to court the attention of the pop group.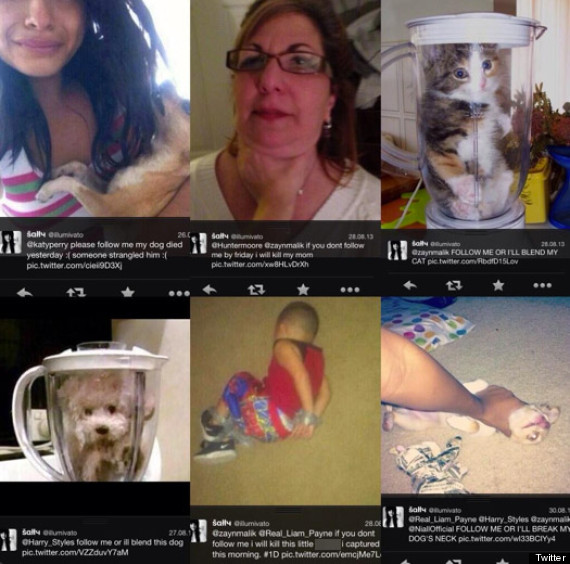 Other pictures posted included images of animals in blenders, a woman being throttled and a dog with a gun up to its head.
The @illumivato account has since been suspended.
The woman sent out multiple shocking tweets to the five singers from her @illumivato account saying she would harm various people and animals if they did not respond.
"Follow me or I'll break my dog's neck," she posted. "If you don't follow me I will kill this little n***** I captured this morning," she also wrote.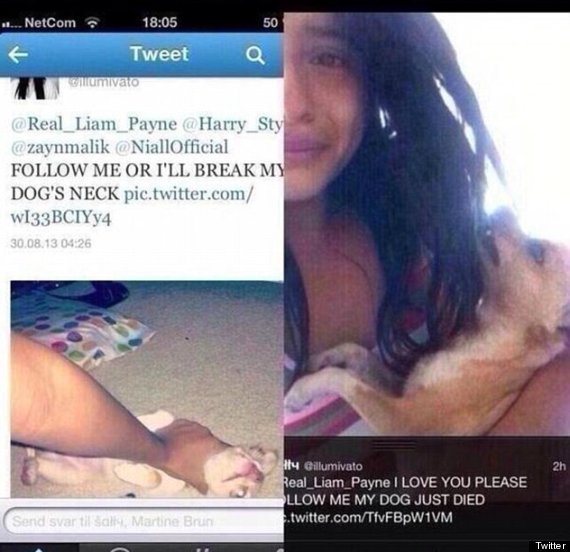 It is possible the tweets are being posted by a troll, but enraged followers of the band branded her a "psycho", with one setting up a petition on Change.org.
"This person needs to burn in hell and I want to see justice," Mya Fhya wrote on the petition page.
One Direction has not yet commented on the incident.