A woman purporting to be a One Direction fan appears to have posted vile images threatening to kill a duct tape-bound child if the British boy band did not respond to requests to follow her on Twitter.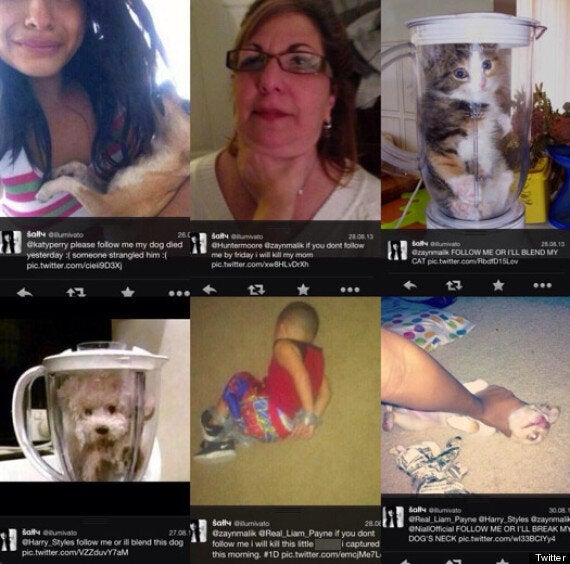 Other pictures posted included images of animals in blenders, a woman being throttled and a dog with a gun up to its head.
The @illumivato account has since been suspended.
The woman sent out multiple shocking tweets to the five singers from her @illumivato account saying she would harm various people and animals if they did not respond.
"Follow me or I'll break my dog's neck," she posted. "If you don't follow me I will kill this little n***** I captured this morning," she also wrote.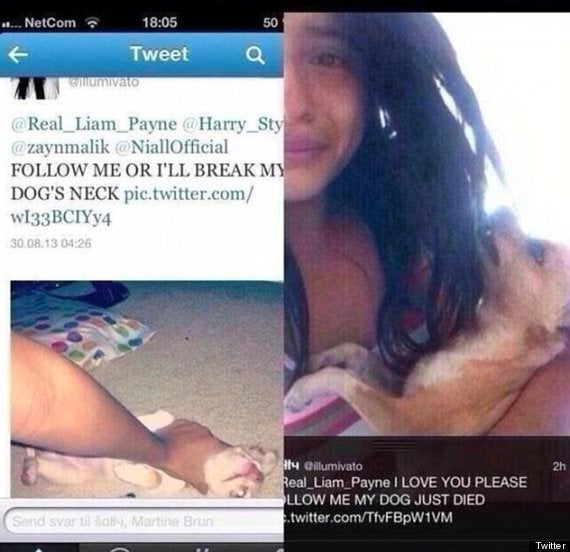 "This person needs to burn in hell and I want to see justice," Mya Fhya wrote on the petition page.
One Direction has not yet commented on the incident.