Three Brits are taking part in this weekend's Red Bull Cliff Diving world series in Wales.
Blake Aldridge, Matthew Cohen and Gary Hunt - the current world number one - have been out practising their dare devil moves.
Divers hit the water at up to 91km an hour after jumping off at a height of 27 metres.
One step wrong can mean the difference between life and death.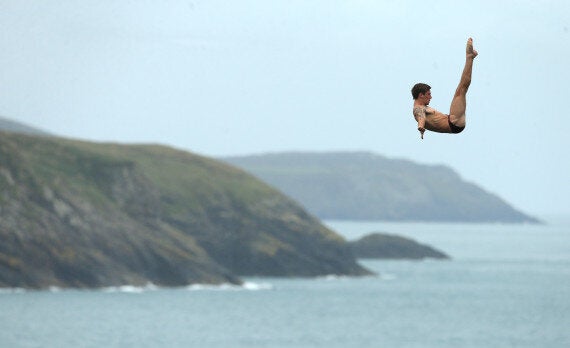 Matt Cowen shows his moves before the series kicks off
See pictures of their incredible dives here: