The picture on his official Facebook page is of the murderous clown Pennywise the Dancing Clown, from 'It' by Stephen King.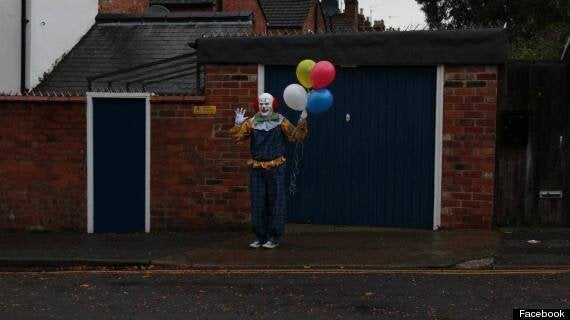 It would appear that some people aren't quite sure how to take him, with the clown forced to deny via Facebook that he's been carrying a knife.
He was reported to have offered to paint someone's window sills, despite the fact he has no painting equipment.
There is no explanation for his presence beyond "why not?".
Related