Young was also guilty of two exaggerated falls against QPR and Aston Villa two seasons at the same end two seasons ago, winning penalties in both instances.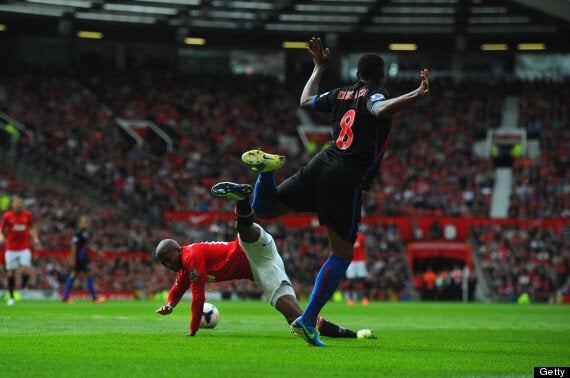 Young was booked for diving against Crystal Palace
Former referee Mark Halsey officiated the Villa match and admitted, with hindsight, he would have rather booked Young for attempting to con him. Moyes, a vocal critic of such theatrics, believes a new law should be enforced.
"You can never be sure it won't happen again but I have had a word with him [Young] privately," said Moyes.
ASHLEY YOUNG HAS ALWAYS BEEN UNPOPULAR AT MANCHESTER UNITED
"I said after the game and I have said for many years diving is something we should have retrospective video for. That would help referees no end.
"It is really difficult at times. Moving from Everton to Manchester United doesn't change my views on that."
Not that Moyes felt referee Jon Moss got his decision wrong at the weekend.
"The referee got it correct," the Scot added. "He gave the punishment for it so I don't see why the debate should go on any longer."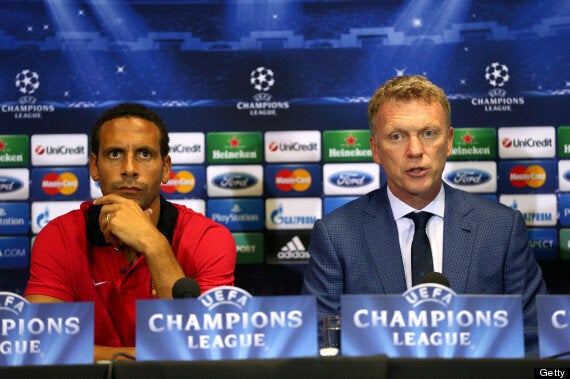 Moyes was speaking ahead of United's Champions League opener with Bayer Leverkusen
Former Arsenal striker Eduardo da Silva was suspended for two European matches by Uefa four years ago after he was found guilty of diving in a home Champions League win against Celtic.
However the Gunners appealed the Croat's ban and Uefa overturned their initial decision, declining to set a precedent.