Millions of gamers around the world are enjoying their last few hours of sunlight ahead of the hugely anticipated release of Grand Theft Auto 5.
Rockstar's new crime-mayhem-destruction simulator will let players explore a vast city and natural landscape, driving, flying and swimming their way through a massive range of missions and create-it-yourself silliness.
The series has sold more than 135 million copies - and that number is set to balloon when the new instalment hits stores (and door-mats) on Tuesday. Experts are already dubbing it the biggest entertainment launch of the year - outstripping Hollywood blockbusters and big album launches by the likes of Jay-Z and Kanye West.
Amazon has already sold out of copies of Grand Theft Auto V, which cost more to make then many Hollywood blockbusters (reportedly around £170 million).
Many stores around the UK, including branches of Game and HMV, will open their doors at midnight tonight for special launch events.
But the release has been marred by reports that some mail-order copies of the game have already started to arrive - raising the risk that spoilers will leak before the majority finish the game in their own time.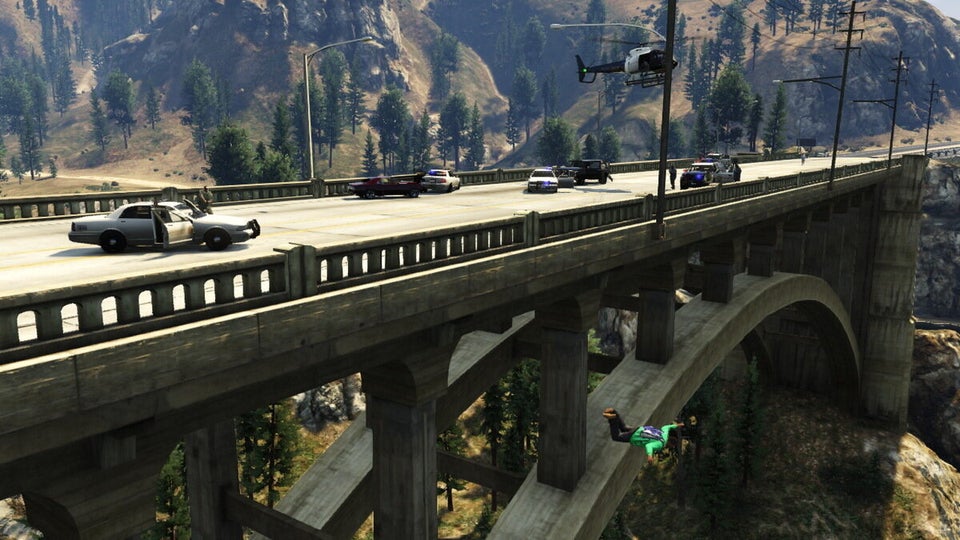 GTA 5 Screenshots
Amazon has already sold out of pre-orders. On their website they wrote:
"Grand Theft Auto V (Xbox 360)--Stock Update. Please note--due to high demand, orders placed for Grand Theft Auto V (Xbox 360) from September 13 will be shipped as soon as we receive inventory."
Experts are tipping the game to smash sales records and estimates suggest it could generate £1 billion during its first year on sale when gamers are predicted to snap up some 25 million copies.
Tom Butler, social media editor of gaming site IGN.com, said thousands of workers have taken the day off for the launch or plan on calling in sick.
"Grand Theft Auto V will be the biggest entertainment launch of the year and possibly all-time with levels of consumer anticipation outstripping Harry Potter and Twilight," he said.
"With gamers queuing at midnight to be among the first to play and the developer boasting thousands of hours of game play, there's no surprise that we're likely to see an outbreak of GTA flu this September."
The gaming site polled 10,995 readers to ask whether they would take time off work on Tuesday when the GTA V goes on sale.
According to its findings, 5,059 readers (46%) said they booked the day off as holiday.
Another 2012 (19%) said they would phone in claiming to be unwell while 3,884 (35%) said they would wait to get their hands on the game.
Popular in the Community