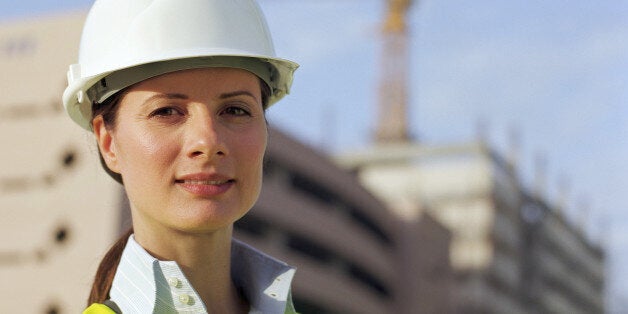 Despite the continued efforts of campaigning agencies and equalities charities to attract more women into traditionally male-dominated fields, the figures are far from encouraging.
The argument that women simply have no desire to break into traditionally male-dominated industries -- and therefore it's their lack of interest that perpetuates the gender disparity -- is a flimsy one.
Certainly the roles that have long been regarded as 'men's' jobs can seem prohibitive to a woman. But it is not because they pose a risk to manicured nails. As a female, entering into a world that has a longstanding reputation for misogyny and gender inequality takes guts, determination and tenacity (but not balls, thank you).
If you think this sounds a little hysterical, type 'female construction worker' into Google images. There's certainly no shortage of women in hard hats and tool belts but those high-visibility corsets and micro-bikinis must surely be contravening health and safety regulations.
With such Jurassic attitudes evidently still at work, it is encouraging that this absence of women in great swathes of the country's top industries is a hot topic for the Government Equalities Office.
But this discussion is just a small part of the wider campaign that has been gathering momentum, not just within STEM fields, but in many of the most heavily male-skewed industries in the UK.
Below are just some of the industries that are stepping up their game in a bid to redress the inequalities deeply embedded in their history and culture.