Morrisons managed a spectacular double whammy of cock-ups when they apologised to a devout Muslim family for selling a vegetable pasty that contained non-halal meat - by offering them alcohol.
The offending snack - labelled a cheese and onion pasty - was for three-year-old Yousuf Khan.
But after complaining they were "not nice" his mother found they contained a large amount of mince.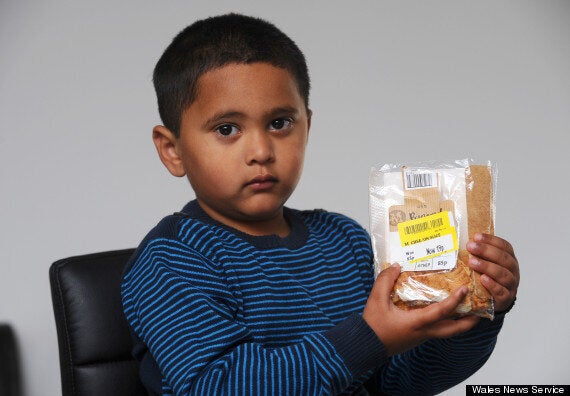 Yousuf and the offending pasty packaging
The boy's father rang the store in Cardiff Bay and was offered a complimentary bottle of champagne by way of an apology.
Both alcohol and non-halal meats are haram - forbidden - in Islamic law.
"Firstly they should be far more careful with how they label their products, especially when it could contain meat.
"But then it is completely wrong of the manager to then give us champagne when Muslims don't drink alcohol.
'"I feel highly insulted. I don't want this happening to any other people who are Muslim."
A spokesman for Morrisons said: "Clearly this is not good customer service. We apologise for the mistake and any offence caused to Mr Khan and his family.
"We take labelling our products very seriously and we are looking into why this particular product was mislabelled. We know we have to be extra careful when labelling meat.
"We have 11 million people coming to our stores every week and we put this down to human error.
"As a result of this incident, we will reinforce the training and standards in the store to make sure it doesn't happen again."
"But it didn't seem like the manager was really paying attention to the real problem."
Morrisons said they are currently in touch with Mr Khan to discuss a more suitable way of compensating his family.
Related