GTA 5 is out - but even if you pre-ordered, you might be waiting a while for your copy.
Stores across the UK opened their doors at midnight for the special launch of Grand Theft Auto V, which reportedly cost around £170 million to make and market - more than films such as Avatar.
Fans queued up until the early hours to get their copies - and are presumably still happily playing the game hours later.
Zohair Ali from London won fame (in the press at least) after being first in the queue to pick up a copy at the flagship GAME store in Westfield Stratford City.
But if you decided to buy the game on Amazon instead, you might be in for a shock.
Amazon has said that orders placed on Friday or after probably won't arrive on Tuesday - and that some orders placed even earlier could slip too.
Meanwhile the Royal Mail has tweeted that it will be delivering copies until at least 6pm.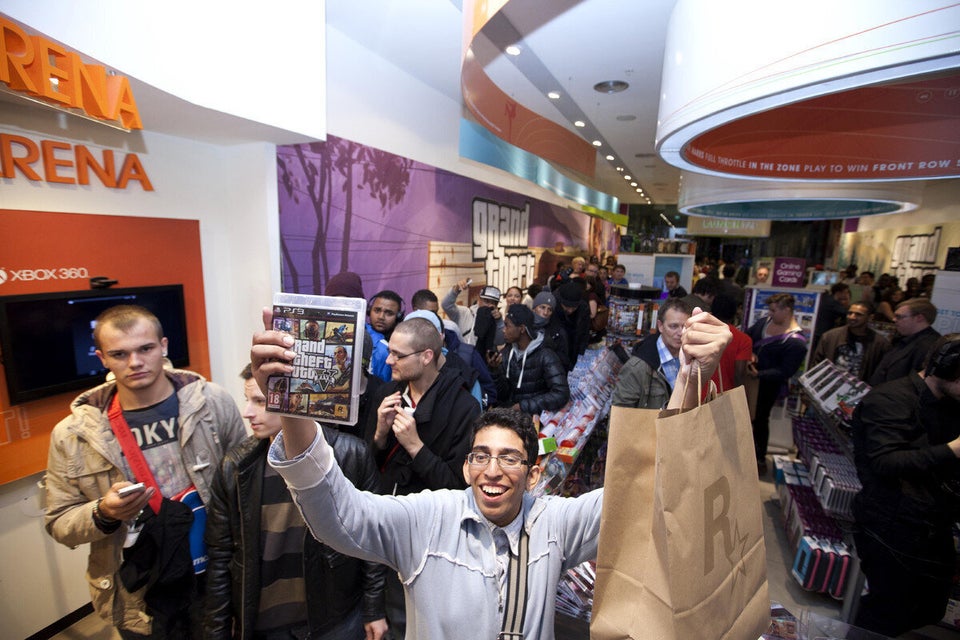 GTA 5 Launch
Experts estimate GTA 5 could generate £1 billion during its first year on sale when gamers are predicted to snap up some 25 million copies - breaking current records.
It has received rave reviews from critics across the board who have labelled it "one of the very best video games ever made".
Keza MacDonald, games editor at IGN.com, said: "Grand Theft Auto V is not only a preposterously enjoyable video game, but also an intelligent and sharp-tongued satire of contemporary America," she added.
"It represents a refinement of everything that GTA IV brought to the table five years ago. It's technically more accomplished in every conceivable way, but it's also tremendously ambitious in its own right.
The Grand Theft Auto series has accumulated sales of 135 million copies since its 1997 debut. GTA IV has reportedly sold more than 25 million copies since its 2008 release.
Related