Now it might be going for a hat-trick.
Go straight for the Moon. Go right for the on-ramp to the International Space Station.
The signs refer to the launchpad's first two big rockets - the Minotaur V which lifted LADEE to the Moon on Friday, and Wednesday's upcoming Antares launch to the ISS with Nasa's commercial partner Orbital Sciences Corporation.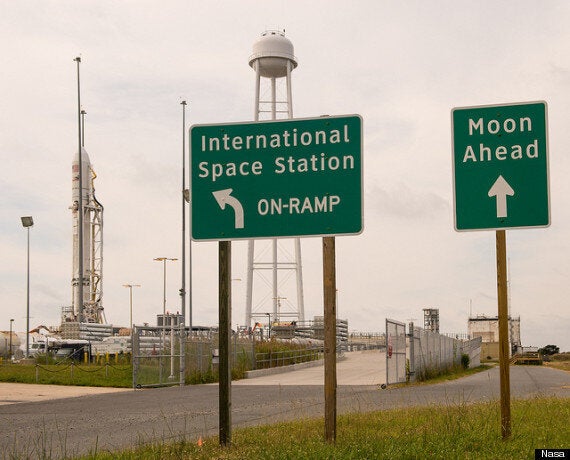 Related