This time, the cause of Sharon's waterworks was son, Jack Osbourne, who got Mrs. O all teary-eyed after dazzling with his debut dance on the US version of 'Strictly'.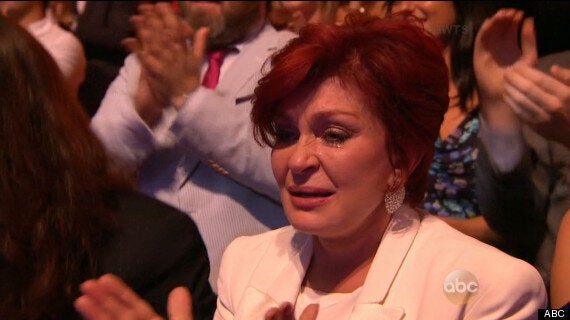 Sharon Osbourne was reduced to tears after watching Jack's dance
Despite a terrible few weeks, which saw his wife Lisa miscarry their second child, Jack wowed the 'Dancing With the Stars' audience - which also included his dad Ozzy Osbourne - with his first dance of the series.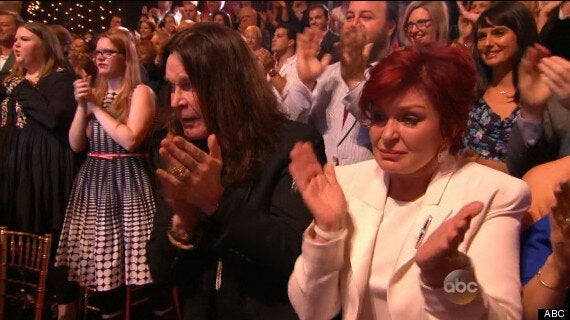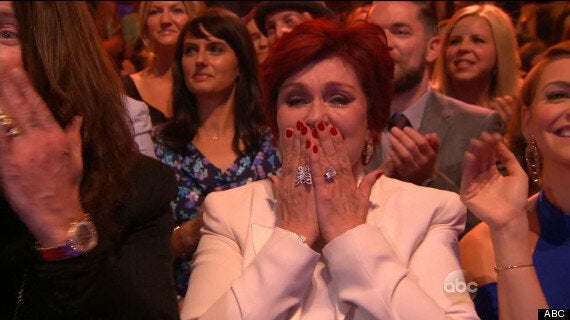 Sharon was joined in the audience by husband, Ozzy
The 27-year-old, said he is doing the show to raise awareness of multiple sclerosis – the disease he was diagnosed with in 2012.
'Right now I'm physically able to do DWTS but it might not always be this way so I don't want to miss this opportunity,' he explained.