'Safe Haven' actor Josh introduced their bundle of joy, who was born on 29 August, to his fans via Twitter hinting that his motivation for releasing a pic was to stop the paparazzi camping outside of their house for the first photo of their super cute baby.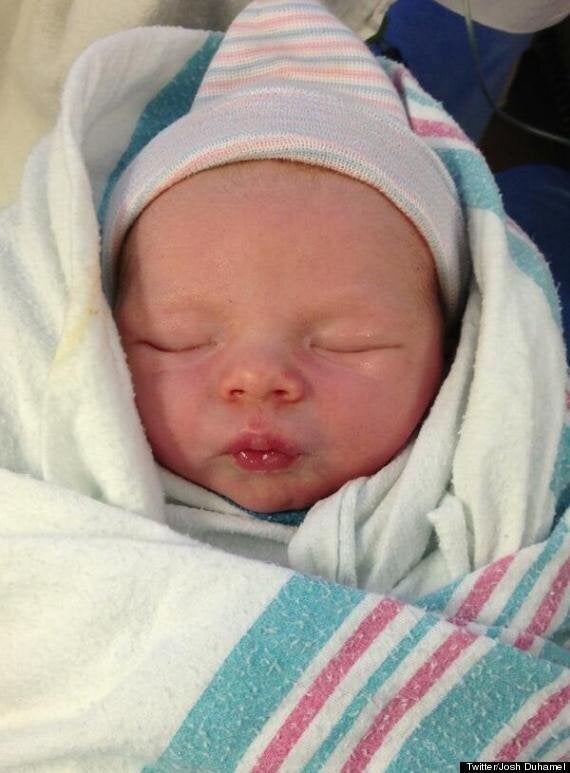 The 38-year-old singer married the 40-year-old actor in 2009. She officially changed her name from Stacy Ann Ferguson to Fergie Duhamel this month.
WATCH the video above for more.