Shane Warne has denied he and Liz Hurley have split, after recent reports claimed that their two-year engagement is over.
Speculation that the couple had gone their separate ways began after they both went quiet on Twitter and Liz was spotted without her engagement ring on.
However, Australian cricketer Warne has now spoken out saying that some of the reports are "rubbish". Shane and Liz in happier times
Posting on Twitter, he explains that he and Liz are "sorting through some (private) issues":
Some of the reports re EH & me r absolute rubbish. Yes we're sorting through some (private) issues. But we're not throwing the towel in yet

— Shane Warne (@warne888) September 18, 2013
However, Liz has also responded to the split stories via Twitter and sounds far less positive about her and Shane's relationship, calling their situation "raw and personal".
Apologies to loyal followers for Twitter silence on recent events. Too raw & personal to share right now.

— Elizabeth Hurley (@ElizabethHurley) September 18, 2013
Both Liz and Shane frequently send each other tweets but hadn't mentioned each other on the social media site in three weeks, until yesterday.
Former cricketer Shane, who turned 44 last week, also failed to mention his 48-year-old fiancée during his birthday celebrations in Australia.
The same day, actress and model Liz - who is currently in the UK - tweeted that she was fixing a fence at her Gloucestershire farm.
Both have also recently left cryptic messages On Twitter. Just days before his birthday, Shane tweeted: "Something to think about, it's not what happens in your life, it's how you react to what life throws at u, in both the good & bad times!"
And the previous week, Liz alluded to her relationship woes, tweeting: "The more I know of man, the more I love my dog. Goodnight from me and Raja."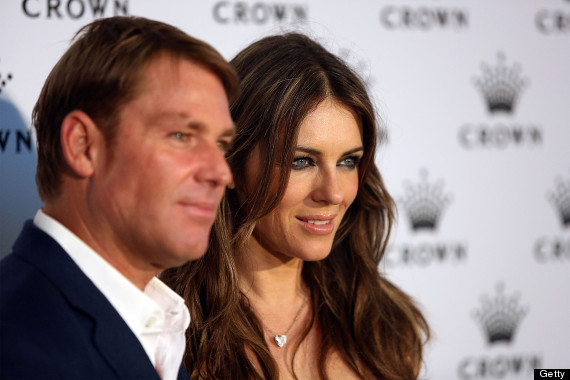 Liz Hurley and Shane Warne
According to The Sun, the couple's long distance relationship has taken its toll.
A source told the paper: "They have been so loved up and have tried to make it work, but the distance has been a huge issue.
"Work commitments mean they both spend so much time travelling they have hardly spent any quality time together."
The source added: "Shane is devastated."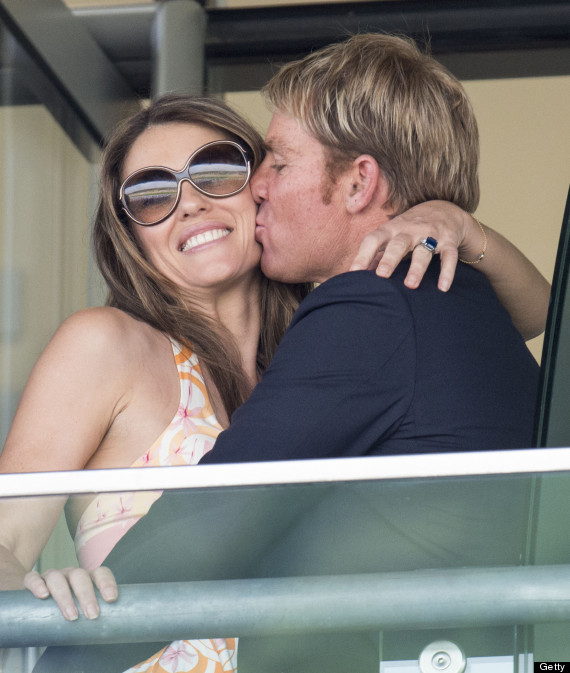 The couple got together in December 2010 and Shane proposed with a large sapphire ring in September the following year.
Liz's influence on the Aussie cricketer was soon clear to see with the previously rugged sports star taking on a more preened appearance.
His clean cut look prompted many to suggest he'd had Botox, shaped his eyebrows and had started using his fiancée's beauty products.
LIKE US ON FACEBOOK | FOLLOW US ON TWITTER