I was wondering how long it would be before Helen Flanagan found a valid(ish) reason for stripping off and flashing the flesh on 'Celebrity Super Spa' and it's finally happened.
Well, I say 'finally' - the show's only been on for a week - but for anyone who's been unfortunate enough to witness Channel 5's latest 'celebrity' reality show - they'll know that it needs all the help it can get.
Which is where Helen comes in.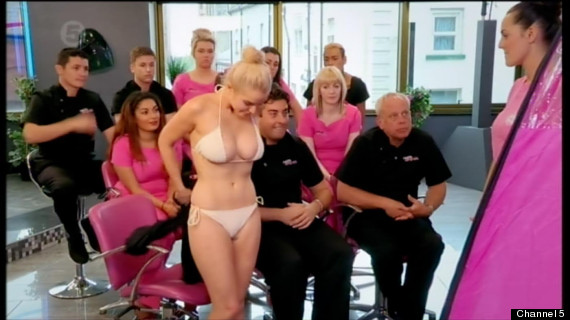 Helen Flanagan stripped off on 'Celebrity Super Spa'
And not a moment too soon it seems, considering her contribution so far has consisted of a reach-for-the-remote lethal concoction of sulking, crocodile tears and 'diva' antics that won't be giving Mariah sleepless nights anytime soon.
So far, so 'I'm A Celeb'.
No, much better that Helen plays to her strengths instead, hence the gratuitous disrobing for a spray tan demonstration - something her co-star, TOWIE's James 'Arg' Argent, was in the front row for (not really that surprising after he admitted to having a crush on the former 'Corrie' star.)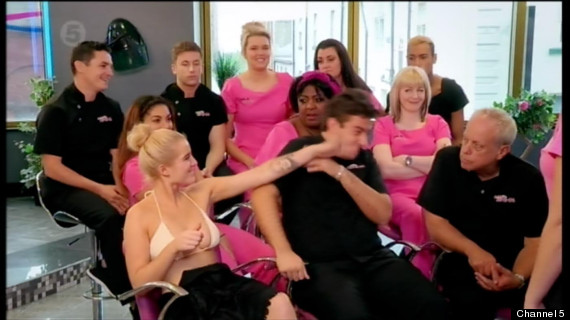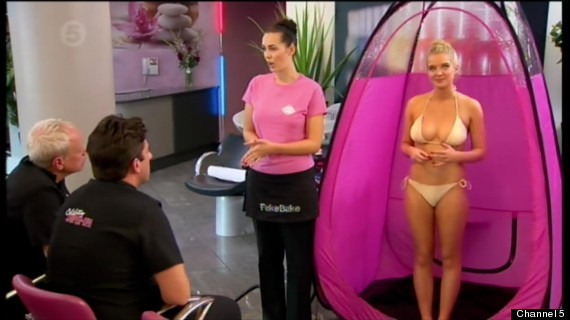 But after baring (almost) all on Page 3 of the Sun recently, I'm not sure even the sight of Helen in her bikini for the gazillionth time will be enough to rescue this TV turkey.
FOLLOW BAGGERS BITES ON TWITTER