In a classic case of 'pot kettle black', model Elle Evans - who sticks her tongue out and struts around topless for Thicke's video - said she is not a fan of Miley's controversial twerking VMA performance.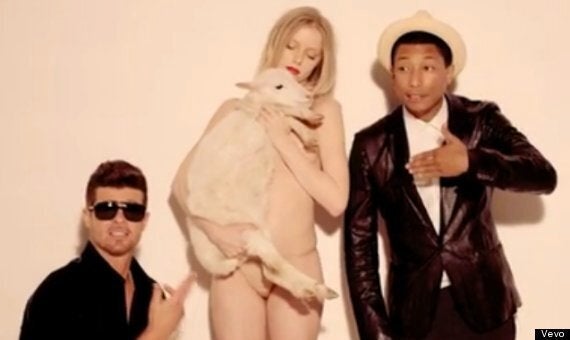 One of the only shots where Elle's covered up in the 'Blurred Lines' video
"It was distasteful, in a way. I was more disappointed than anything. I don't know. It was a little extreme. It didn't have to be that extreme. It would have been a great performance, everyone loves the song, everyone was really looking forward to it, and I was appalled. I couldn't believe what I was watching, honestly."
Meanwhile, the brunette in Robin's video has gone on to land herself a role in David Fincher's big screen adaptation of 'Gone Girl' alongside Ben Affleck.
Ratajkowski will play Andie, a college student who's having an affair with Affleck's Nick Dunne.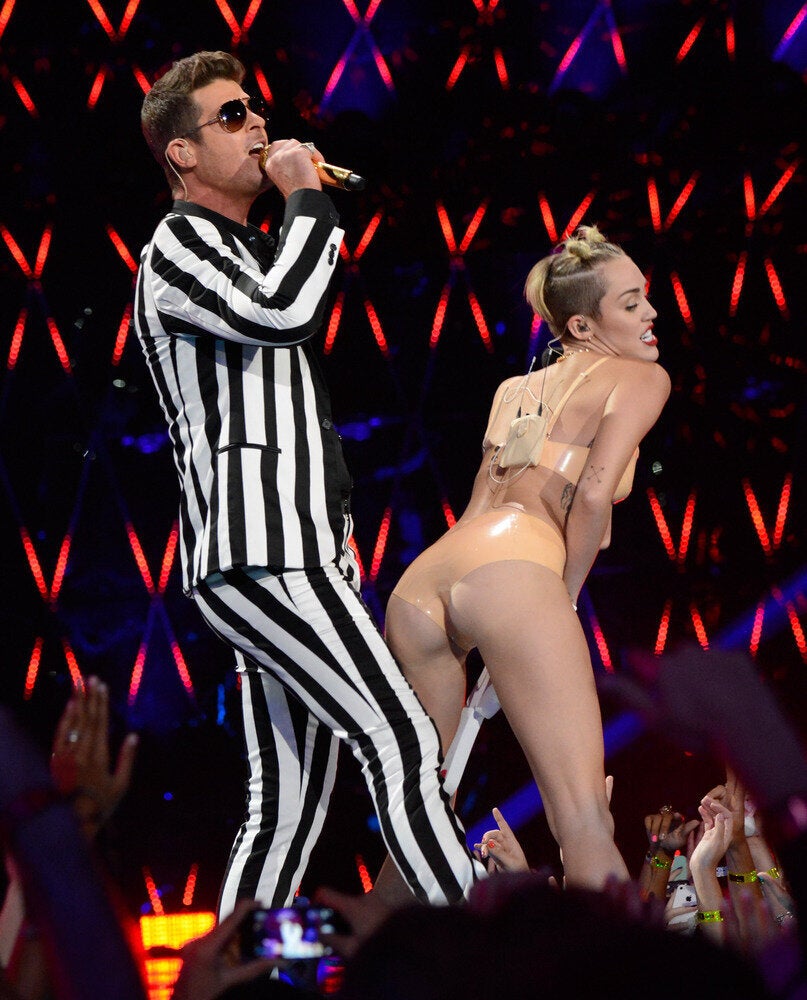 Miley Cyrus Twerking
Related