Kenny Dalglish is adamant his second stint as Liverpool manager was a success, claiming their League Cup win trumped Champions League qualification.
The Scot spent over £100 million on a string of questionable buys, with Charlie Adam, Andy Carroll and Stewart Downing all since sold under Brendan Rodgers' reign.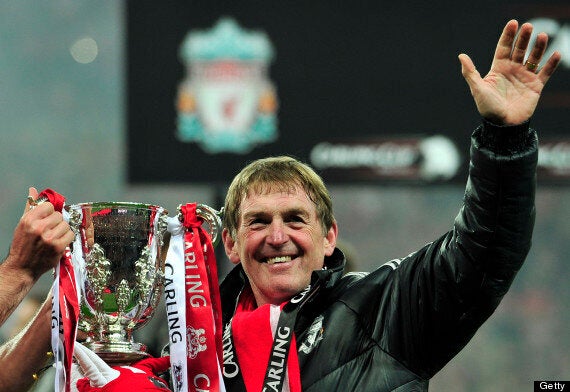 Dalglish's Liverpool beat Cardiff in the 2012 League Cup final
"What those boys achieved in 2012 was fantastic. To win the Carling Cup and to get to an FA Cup Final was beyond any expectations," Dalglish writes in his new autobiography.
"People will turn around and say we finished eighth in the league, but how many points would you swap for three Wembley trips (including the FA Cup semi-final win over (Everton)?
Dalglish suggested earlier that season Liverpool's kit deal with Warrior was just as important as Premier League points, as the Reds' campaign was marred by the Luis Suárez race row and ill-advised PR.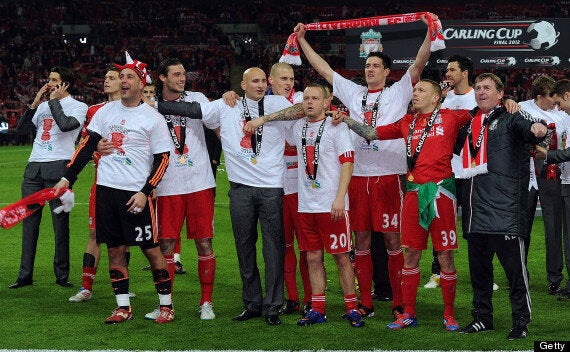 Liverpool won their first trophy in six years under Dalglish
The League Cup win only came via a penalty shootout against then Championship side Cardiff City after a 2-2 draw, but Dalglish says silverware is more memorable than European qualification.
"It might be more rewarding to qualify in Europe after finishing fourth, but who remembers that game when you finished fourth to get there?" he added.
"Winning a cup final against Cardiff at Wembley and walking away with the Carling Cup was a day to remember."