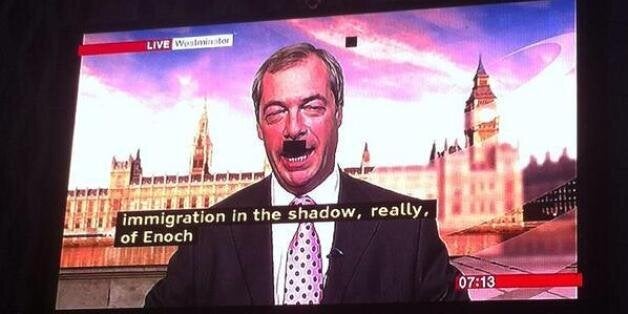 Unfortunately for Nigel Farage, a gremlin inside the BBC's big screen in Salford didn't do him any favours at all.
The Ukip leader, rocked by claims by a former teacher that he had "professed racist and neo-fascist views" as a youngster, appeared to be citing Enoch Powell, appropriately enough, when BBC man Olly Foster captured the unhelpful image.
Oblivious to his new facial hair, Farage robustly defended himself against the claims, which came from a Channel 4 News report.
He admitted to being a "trouble-maker" at school, who would wind up some of his "left-wing" teachers.
Related