Andy Murray has tweeted a picture of himself in his hospital bed following back surgery.
The Wimbledon champion underwent surgery to address a disc problem in his lower back.
Murray tweeted: "First thing I said when I came round was 'did I win?'"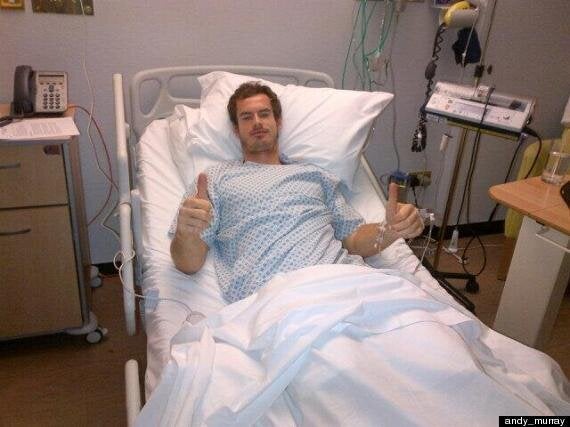 Murray posted a picture of himself after surgery
The world number three will not play again this season but hopes to begin pre-season training in Miami in November.
The 26-year-old was knocked out at the quarter-final stage at the US Open by Stanislas Wawrinka earlier this month.