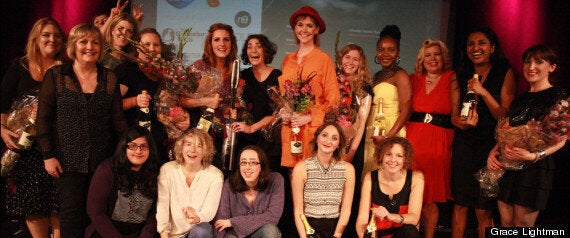 Appropriately enough for a final with a baker's dozen contestants, a double act called Twisted Loaf were crowned the winners of this year's Funny Women Award at the Leicester Square Theatre in London.
Twisted Loaf - Nina Smith and Libby Northedge - have only been performing together for a year, and they stormed the night with surreal, silly and beautifully performed sketches reminiscent of Cardinal Burns (and - in the case of Smith - Rowan Atkinson). Their prize was a bursary worth £2,000, including a development package with Funny Women.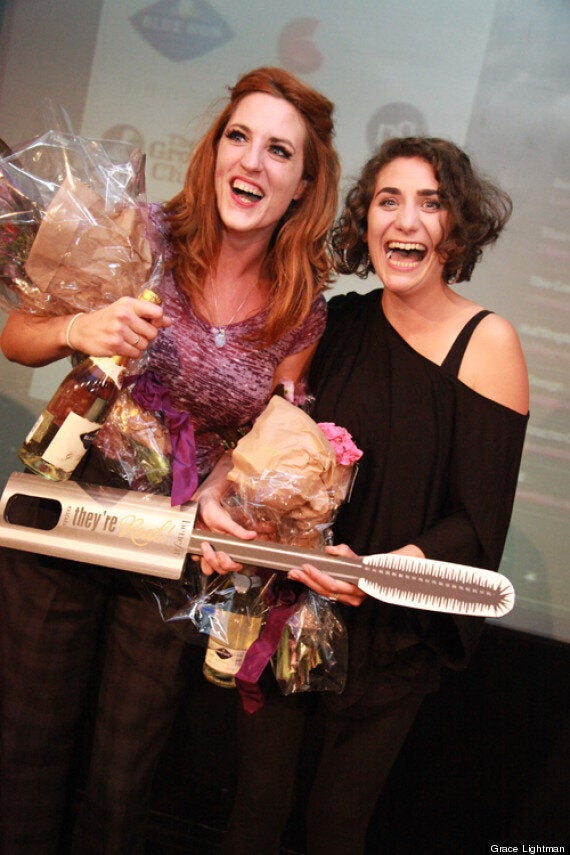 Funny Women Award winners 2013: Twisted Loaf
The duo beat off 12 other finalists - including runners-up Elf Lyons ('the most beautiful girl in the world' - as her mother insists on calling her) and Katie Lane (a self-confessed middle class, heavy metal fan who you've probably seen at a wedding). The other double act in the competition, the terrific Revan and Fennell, picked up the Funny Women Variety Award - and the Best Show Award was won by Alex Maher for her show 'Hope & Gloria'. "I am overjoyed to win Best Show!" Alex told Funny Women. "It means a great deal to me, and will help me to be taken more seriously as a comedy performer going forward."
The Comedy Writing Award (awarded in conjunction with Huffington Post UK Comedy) went to Cassie Pope for her delightful, joke-filled sitcom 'Rocket Men' - a 'Blackadder'-meets-'Ripping Yarns'-style script about the (fictional) 1950s British space program.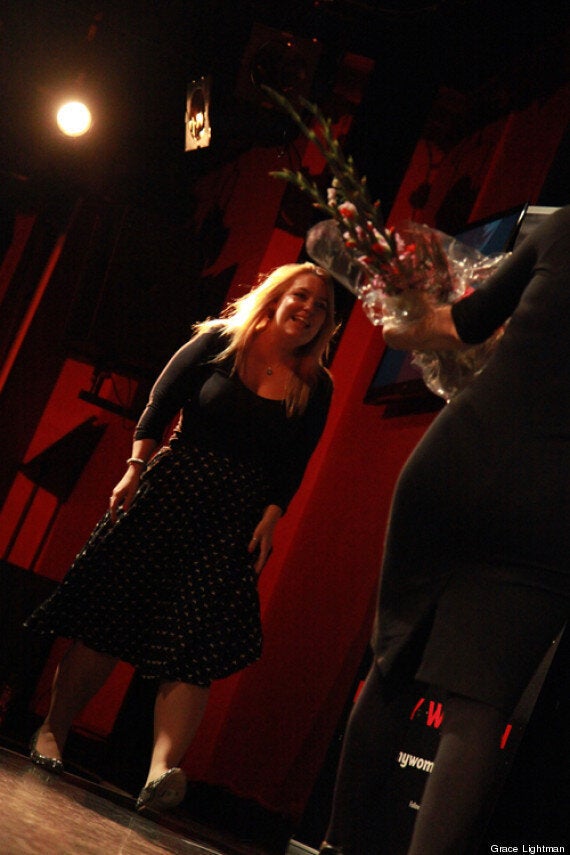 Cassie Pope collects her Comedy Writing Award
With a wonderful variety of stand-up among the finalists, a brilliant host in 2008 winner Katherine Ryan, a set from 2012's hilarious winner Gabby Best and fundraising throughout the evening for chosen charity Refuge, Funny Women's 11th awards really were a night to remember.
If you want to catch Twisted Loaf in action, they'll be headlining the Funny Women Brighton Nights show at the Brighton Komedia on Saturday 28th September.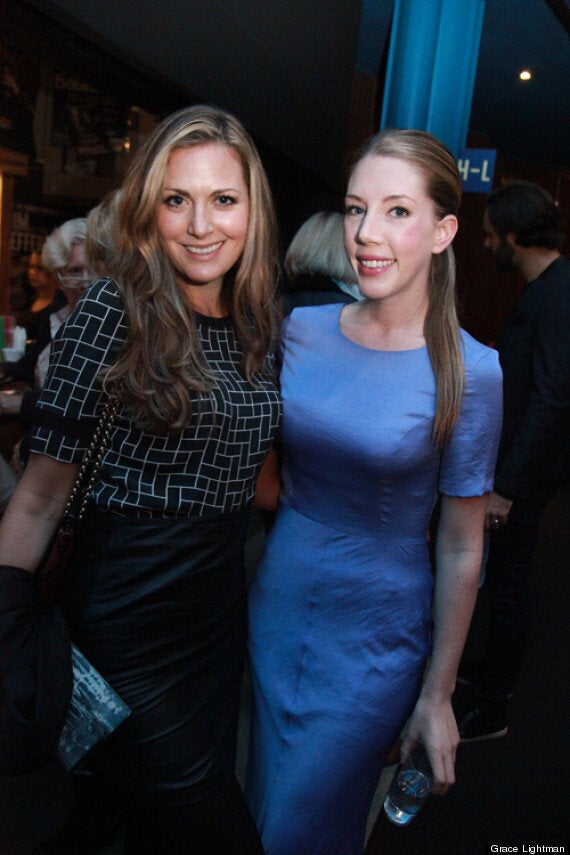 Comedian/presenter Olivia Lee - one of the judges - with host Katherine Ryan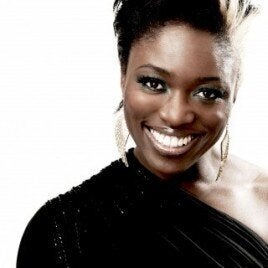 Funny Women Finalists & Winners Over The Years
Popular in the Community